Anaheim Angels Bring New Faces To The 2020 Baseball Team
With football season having ended recently, the seasons have shifted and baseball season is almost here. With trades going on in preparation for the 2020 season, the Angels have taken measures to bulk up their roster to get them on the path to the World Series.
Cross-Town Trade Deals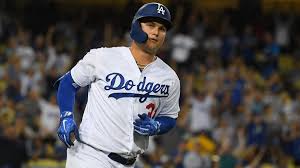 After the Dodgers made a breaking contract with two other teams, the Anaheim Angels took advantage of the moment and struck up a deal with the Dodgers. In the agreement the Angels traded their infielder Luis Rengifo for outfielder Joc Pederson. In 2015 Pederson was awarded All-Star and ranked last season in the National League 11th for homeruns.
Another player the Angels would have received from the Dodgers in the Rengifo pact is Ross Stripling. The 30-year-old pitcher has been a National League All-Star in 2018 while playing with the Dodgers. Though both players would have started with the Angels in the spring, the delay with the Mookie Betts deal caused some frustration with the owner of the Angels, Arte Moreno. In return Moreno decided to pull the deal with the Dodgers, just a couple of hours before the Dodgers "Trio-Deal" was finalized.
Anthony Rendon Joins Angels With Several Other Players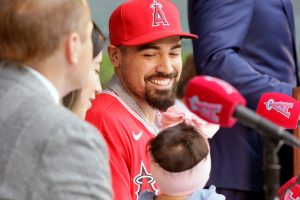 Although the Angels won't be receiving Joc Pederson or Ross Stripling from the Dodgers, there was a deal that was made back in December, which got Anthony Rendon to sign with the Angels. Back in 2019 Anthony Rendon was a free agent player, so he came to an agreement with the Angels to play with the team for a total of seven years under a 245 million dollar agreement. The 29-year-old third baseman has won a World Series Championship, National League Silver Slugger award, and was an All-Star back in 2019. Other additions to the Angels would include Jason Castro, Dylan Bundy, and Julio Teheran who were all signed on to the Angels during December and January as well.
With a roster already including Mike Trout, Shohei Ohtani, Albert Pujols, and Justin Upton, this season is going to be captivating to see how impactful the new players will be playing for the Angels and perhaps this year finally get to the postseason.
-By Ulises Rodriguez