Wilder VS Fury Rematch For WBC Heavyweight Title
After ending their last match in a controversial draw in 2018, Deontay Wilder and Tyson Fury will step into the ring once more to determine who is the real king in the ring. Both heavyweight boxers will be fighting at the boxing capitol of the world, Las Vegas, at MGM Grand Garden on Saturday February 22 at 9p.m.
Last Match Results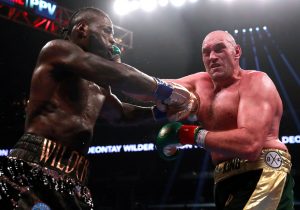 The last time both heavyweight boxers stepped in the ring together was back in 2018 at Staples Center. The preferred boxer that was expected to win the bloody match was Deontay, as his right hand has been recognized as the weapon that leaves his opponents hitting the floor. After a three-year hiatus, this was Fury's third match after stepping back into the ring. To everyone's astonishment, Fury held his wits inside the ring against Wilder. The match hit its peak when Wilder knocked Fury down twice, but Fury got back up.
The match ended with the judges calling a draw, with Wilder winning 4 rounds and Fury wining 8 rounds in the match. At the time, fans were upset with the outcome of the match.
What To Expect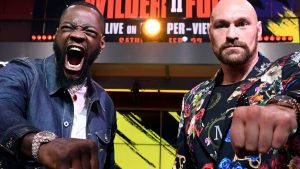 As both boxers get their last training days in, fans prepare for one of the best matches this year will have. Both boxers have stayed active in the ring and both have won two matches after their last encounter. However, Wilder will be less effective in using his right hand, as he broke it during their last match. The heat between the boxers will be clearly visible, as both fighters believe that they should have won the last match and not a draw.
The odds are still appearing high for Wilder to win this rematch as he has a history of entering rematches stronger than before and ending matches in early rounds. Then, there is the persistence of Tyson Furry who is aiming to knock out Wilder in the second round. Wilder has a deadly punch, while Fury has the technique; this match will end up being a race to see who knocks out whom first.
-By Ulises Rodriguez