The Grooviest Place to Be: The City National Grove of Anaheim
Gents, are you looking for a place to take your gal out on a seemingly quiet evening that is in some desperate need of some excitement? Head over to see a show and even grab a bite at the City National Grove of Anaheim on your next date night—your place for a guarantee fun time, first date, or even place to go with your closest friends!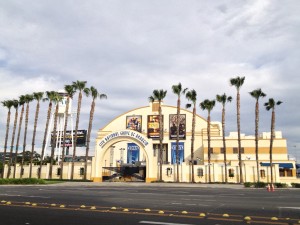 Upcoming events featured include Luca Turilli's Rhapsody & Primal Fear on May 12, 2016. Known for their creation of cinematic metal, Rhapsody alongside power metallers Primal Fear will tour together in North America, coming together at the City National Grove of Anaheim. Hilarious American stand up comedian Sebastian Maniscalco, born and raised in Illinois, will have audiences laughing in their seats with his social commentary on marriage, family, and Italian upbringing with this comedy act on July 9. DigiTour Summer will be performing July 22, combining beach-like vibes, social media stars, and more with hot performances. There are many more acts coming up so be sure to check out www.citynationalgroveofanaheim.com for more details.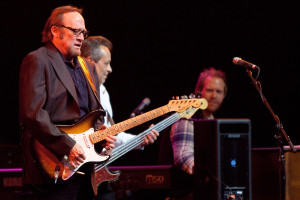 History in the Making
Ranked as "Top 10 Stop" in North America, the City National Grove of Anaheim is an indoor concert venue with an intimate feel that provides a premiere entertainment experience in the heart of Orange County. This venue is complete with 1,700 seats, state-of-the-art sound and lighting equipment, legendary performances, and full service catering. Located adjacent to Angel Stadium and about 3.2 miles from the Disneyland Resort and Spa, the City National Grove of Anaheim has hosted more than 250 events annually ranging from their live concerts to family shows, stand up comedy acts, and even community and private events.
The venue was built in 1998 and originally named Tinseltown Studios as an award show themed restaurant. The next year, however, it was converted into a concert venue named The Sun Theatre once the original awards show theme lost its appeal. Soon after, the facility was renamed as The Grove of Anaheim. In 2002, the City of Anaheim purchased and decided that Nederlander Concerts would be the exclusive manager and operator of the facility. Finally on January 24, 2011, the venue was renamed to the City National Grove of Anaheim with an agreement of a five-year, $1.25 million naming rights agreement with City National Bank. This venue has been home to many legendary performances including Prince, Stevie Nicks, Merle Haggard, Lewis Black, and Ray Charles. If you're looking for some prime time entertainment, this is your go-to place.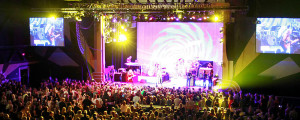 Special Amenities for a Special Night
Aside from general admission, the City National Grove of Anaheim offers a premium-seating program in which members can secure exclusive seat locations for a whole year. This program aims at reducing the hassle of ticket purchasing and the fear that concerts will be sold out. These programs come in the packages gold (1 ticket for 20 concerts), diamond (1 ticket for 14 concerts), silver (1 ticket for 10 concerts), and bronze (1 ticket for 6 concerts). Along with this includes special amenities including Tier 1 VIP Premium padded reserved seat or Tier 1 access for General Admission shows, VIP Parking with priority exit lane for select shows, access to private Mercedes-Benz Star Lounge, access to purchase VIP tickets to other Nederlander Concerts Produced Events, and tickets directly sent to home or office.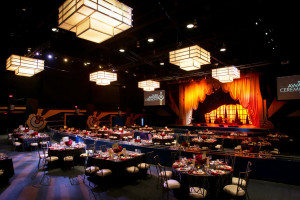 Exclusive Entertainment Events
For certain concerts, purchasing a Mercedes-Benz Premier Package gives the advantage of Tier One premium seating, access to their Star Lounge, VIP parking, and a complimentary array of desserts crafted by their Executive Chef. Their Mercedes-Benz Star Lounge is decked out in lush décor and exclusive seating to make you feel like you are, indeed, a star. Walk in through their private VIP entrance, have a drink at their private bar, enjoy entertainment on their flat screen monitors, and enjoy their spacious accommodations made perfect for entertaining.
Feeling hungry? For select concerts, the venue offers dinner and a show all in one package without even needing to lift a finger. This special dining option features a three-course prix fixe dinner including a crisp salad, your choice of their scrumptious entrée options (salmon, steak, or vegetarian pasta option, subject to change), and a delectable dessert. Eat your dinner at your table while watching the show for a new experience starting at only $30.
It is located at 2200 E. Katella Avenue, Anaheim, CA 92806. General parking is available for easy access with a $12 price. Don't forget to factor in time to guarantee better access to the lots. The recommended time to take into consideration is two hours prior to show time. For more information or questions about upcoming events, call (714) 712-2700.
-By Bonnie Wong