The Best Tequilas of 2015: Official Taste Test Results
Arguably one of the greatest holidays of the year is National Tequila Day, and we at Gentlemen's Guide (GG) saw an opportunity to hold a taste test (for research, of course), to find some of the best tequilas out there. With so much tequila out on the market today what the hell is a gentlemen to do to find the best tequila?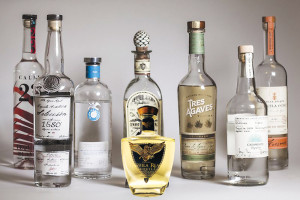 If there is one thing we like here at the Gentlemen's Guide office, it's great tequila. In fact, our Editor-in-Chief, Jose Huerta keeps a rather expansive selection of artisanal bottles in his office bar at all times. Needless to say, no arms were twisted in conducting this taste test. Under the watchful eye of Socal's tequila guru, Francisco del Valle, we sipped our way through 21 blanco and reposado tequilas, and we did it all for you.
Ever wondered which tequilas are best for making margaritas and which are smooth enough for sipping? Want to know which tequilas taste amazing and cost less than $30? Whether you fancy yourself a tequila snob, are looking for a killer mixer, or just want to get the best bang for your buck, we've got you covered. Read on to see which tequilas reigned supreme.
Method to Our Madness:
Our tasters ranked the tequilas on a scale from '1 to 5' in three different categories: aroma, taste, and finish. In addition, the tequilas were also judged according to set criteria such as "Best for the tequila newbie" or "Best for mixology."
Best Sipping Blanco Tequila: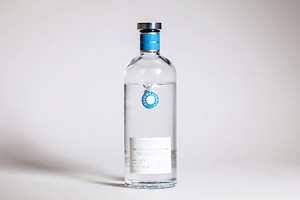 Casa Dragones Blanco
Casa Dragones first came on the market with their premium sipping tequila, Joven, back in 2009. The brand has recently released a second premium spirit, the blanco, made up of 100% pure blue-agave specifically used for mixing. The agave plants are harvested in the Trans-Mexican volcanic belt and distilled with pure spring water resulting in crystal clear tequila with subtle flavors of tropical fruits, cucumber, and mint. This blanco tequila was an all around favorite, consistently rating 4 or 5 in aroma, taste, and finish. One taster thought it had a "fruity wine taste" and another said that it was "muy bien and super sippable!"
Best Blanco Tequila Value: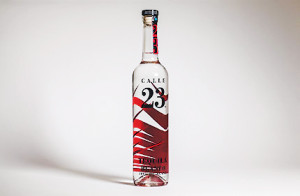 Calle Noble Reposado
Calle 23 was founded none other by Sophie Decobecq; a French woman with roots in the cognac industry. She fell in love with tequila and moved to Mexico with the determination to start her own brand. Thus, Calle 23 was born. While it may not be a heritage brand like others that we tried, our tasters deemed this blanco tequila as the best bang for your buck, at just shy of $22 a bottle. It was also a favorite in the flavor department, with hints of citrus on the nose and a lingering taste of apples and pears.
Best Reposado Tequila: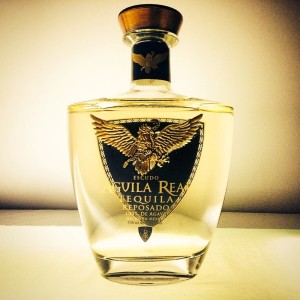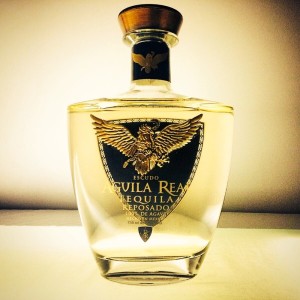 Aguila Real
Aguila Real is the newest ultra premium tequila to come to the market from the region of Los Altos in Jalisco, Mexico. Aguila Real's reposado is aged for eight months in aromatic American Oak barrels, giving this amber color tequila a robust bouquet of sweet agave honey and caramel notes accompanied by subtle apple and pear accents. The testers agreed this reposado is smooth and well balanced from start to finish, not to mention the packaging is hand crafted and a collector's item, with the plated "escudo aguila real" and brass finished bottle cap.
Best Reposado Tequila Value: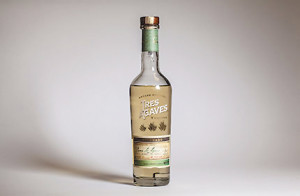 Tres Agaves Reposado
Tres Agaves hails from a family-owned boutique distillery in the town of Tequila (yes, that's actually the name of a real town). For over a century, the brand has been preparing tequila the traditional way. The agave is matured for 9 years and the tequila rests in ex-Bourbon barrels for 6 to 9 months where it develops its signature oak and agave flavor. It doesn't get more legit than that, and the low price tag makes it perfect for your next margarita fiesta. This reposado was sweet, smooth, and some even said contained a nutty flavor. Its traditional tequila taste profile would play well in margaritas, with orange liqueurs (we like a Mandarine Napoleon or Combier), or even in a tequila negroni.
Best with Guacamole: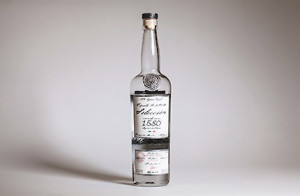 ArteNOM Blanco
Taking the idea of terroir to the next level, ArteNOM is the first tequila company to highlight the individual distilleries themselves where their blancos, reposados, and añejos are produced. The NOM is the 4-digit number that the Mexican government gives to each distillery, and you can see the number on the bottles. Tasters liked the ArteNOM reposado for it's lime scent and described it as "sweet and smooth" and "good for sipping." The hint of caramelized flavor makes it a perfect match for food, especially salty chips with a side of creamy guacamole.
Best For Sophisticated Cocktails: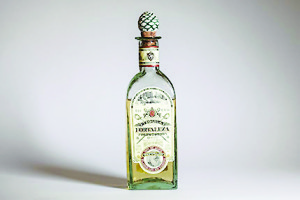 Fortaleza Reposado
Fortaleza Tequila is made using the 500-year-old Tahona process. First, the agave plants grow for 7 to 8 years before they are cooked in a brick oven. The cores of the plants, called the piñas, are then crushed with a 2-ton piece of volcanic rock. The resulting juice, called mosto, is fermented for 5 days before being double distilled. What you get is clean, sleek tequila that was a huge hit with our staff. Tasters liked this reposado for its fruity taste and smooth finish. It ranked a perfect 5 in all three categories for several tasters. Vermouth, bitters, and fresh citrus would best accent the flavors of this reposado.
For The Tequila Sipping Newbie: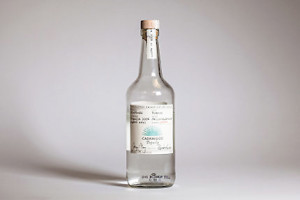 Casamigos Blanco
George Clooney and restaurateur Rande Gerber's Casamigos is one of those celebrity-owned products that actually tastes good. A few factors set this tequila apart from other blancos on the market. First of all, the agave plants are roasted in brick ovens for 72 hours (most distilleries steam them). They also make their own yeast blend, rather than using commercial yeast, and employ an 80-hour fermentation process, instead of the standard 48. Tasters found this tequila to be extra smooth and perfect for even the biggest tequila wimps. The flavor was described as mild and nutty with hints of sweet vanilla.
For the Tequila Snob: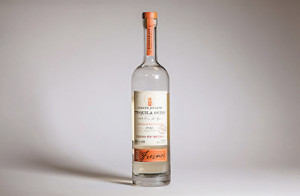 Tequila Ocho Reposado
Tequila Ocho is the only single-estate vintage tequila on the market. What does that mean? Basically each vintage they produce is different than the one that came before. The reposados get a new vintage every couple of years as the blancos get one every year. Tequila Ocho's reposado was an overall favorite, with many 5's in the taste category. One tester described it as "smooth and light, almost like a wine." This makes sense since the brand's process was actually inspired by wine making.
-By Gabriella Vigoreaux