Fresh Date Night Ideas in Orange County
Gents searching high and low for the perfect place to take their date don't have to stress out anymore. While we understand how nerve wracking a first date may be, we also know that you don't have to work up a sweat when it comes to planning the perfect evening. If you find yourself constantly heading out to the movie theater again and again, changing up your routine can keep things fun and interesting. Here are the editor's picks for the best nontraditional date-night ideas in the OC.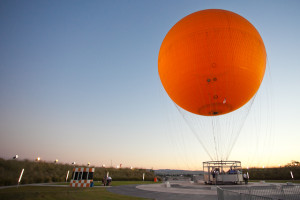 1. Great Park Balloon at the Orange County Great Park
Soar 400 feet above the air and take in the awe-inspiring sights of the surrounding landscape of Orange County's Great Park at night with the moon shining or the sun just about setting in the distance. This iconic attraction is one of the largest tethered helium balloons and the first ever in the United States at 118 feet tall. This balloon can hold up to 30 passengers and is held down by a steel cable to ensure safety. This is the perfect place to come with your date for a romantic sight in an unforgettable experience. Don't forget to call in case rides are cancelled due to weather conditions.
(Tickets are $10 for adults ages 19 and older)
www.ocgp.org/visit/balloon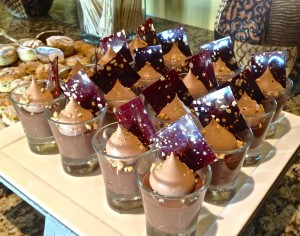 2. Eat Street Culinary
If your cooking skills could use a little work, or you're looking to craft a new masterpiece or two, couples classes with Eat Street Culinary could be the date night activity for you. This cooking class offers a wide range of options from "Date Night in Italy" featuring dishes such as Almond Crusted Salmon and Eggplant Caponata to "Date Night with Urban Pizza Pie" which unearths dough and baking secrets from the professionals. Roll up your sleeves and be prepared to dine with food that you craft yourself.
(Price of classes vary depending on course)
www.eatstreetculinary.com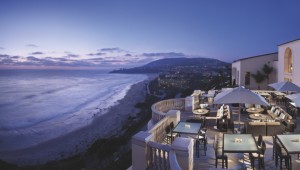 3. 180Blu
Looking for an upscale place to relax? The Ritz-Carlton Laguna Niguel offers the 180Blue club featuring an exclusive outdoor patio bar and lounge that offers a spectacular panoramic view of the Pacific coastline. Just imagine that gorgeous sunset you'll get to experience together! Enjoy handcrafted beverages such as specialty cocktails, beers, and wines and share an appetizer or dessert from their small plates menu. Live music plays from Thursdays to Saturdays from 6 p.m.-9 p.m. and if the weather turns chilly, you may even be offered a blanket. This fun and intimate date night will become a cozy memory in no time!
(Menu prices vary)
www.ritzcarlton.com/en/Properties/LagunaNiguel/Dining/180blu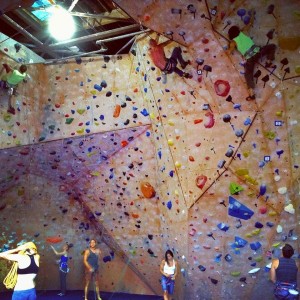 4. Rockreation
Get ready to break a sweat and head over to Rockreation in Costa Mesa. Remember scaling the rock climbing wall amusement park attraction when you were a kid? Whether you're a beginner or a full-fledged climber, Rockreation offers all kinds of options for you with climbing terrain available for all ability levels. Take a class or sign up for a membership to really get your heart racing at new heights. This is a fun way to bond with your significant other or have an activity that is nontraditional from your every day spectator sport.
(Visits, rental, membership, and class prices vary)
www.rockreation-cm.com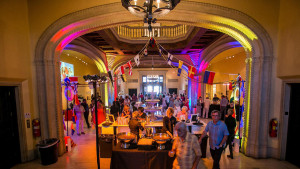 5. Culture and Cocktails at the San Diego Museum of Art (November 5)
The classic art museum just got a whole new spin. This 21+ party is the perfect date night idea if you're looking to enjoy the exhibits after-hours featuring swinging cocktail parties with a DJ and bartenders serving up exotic concoctions. Try your hand at hands-on activities themed specifically for the San Diego Museum of Art's current exhibitions. While not required, accessorizing to fit the mood is highly encouraged. So let loose and have fun among the gallery of artwork.
(Free for members, $20 presale nonmembers, $25 nonmember at door)
www.sdmart.org/calendar/culture-cocktails-art-music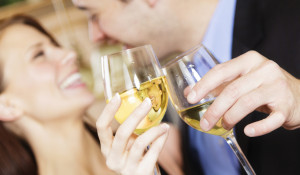 6. Wine Lab
The only bar in OC to have an eight wine tap system, Wine Lab is the perfect place to go for fine wine tasting. With over 400 bottles of wine in their inventory, this is a great date night activity. Constantly changing taste flights, winery events, and special craft beers on tap paired with artisan cheese platters, tapas, and desserts make this wine tasting experience an unforgettable one. So bring your loved one, head out, and discover quality wine and tips from the professionals themselves!
(Prices vary)
www.winelabcamp.com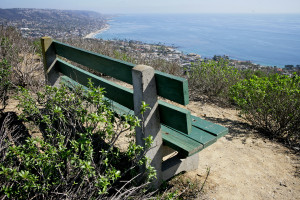 7. Hiking on Laguna Beach Trails
Everyone has seen the ocean while standing at the shore, but have you seen the waterfront from the hills? The Laguna Beach Trails feature hiking trails for every skill level so there's no need to stress over this fun activity. For a more challenging experience, try the steep climbs of the Valido Hiking Trails or the take a leisurely stroll on the Toovet Hiking Trail with it's rewarding sights. Whether you're hiking, mountain biking, or even trail running, the Laguna Beach Trails are the place for you and your date. With a view like this, you won't even remember you're exercising, and you'll get the chance to make a memorable date.
www.laguna-beach-info.com
So whether you're looking for an exciting excursion, an adventurous thrill, or simply a night to admire some oceanfront waves, Orange County is the hub for all things romantic and urban. Planning a night to remember isn't hard, and knowing the latest spots will keep you and your date on your toes. With all the places in OC, your date night will be far from boring!
-By Bonnie Wong