Perfect Travel Attire for Men
Summer is here once again, but before you break out your usual outfit of flip-flops and boring shades, check out these fashion trends that are the perfect travel attire for your next vacation getaway.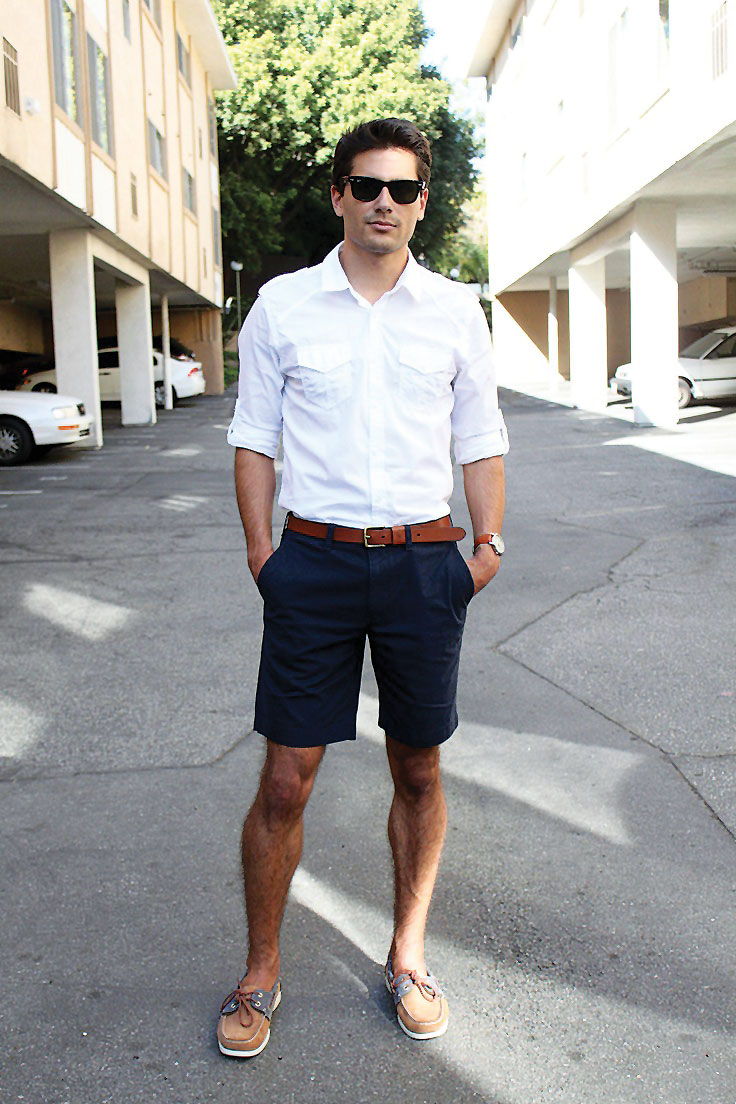 Printed Shirts & Light Colors
Individuality is an important factor if you want to leave a lasting impression (You never know who you may meet during your vacation). The most versatile, staple piece to pack is a button-up shirt. Button-up shirts can be worn alone with the sleeves rolled up, unbuttoned, beneath a plain T-shirt, or paired with khaki shorts, for daytime sightseeing. It is a perfect addition, since it stretches your wardrobe, and eliminates the need for multiple articles of clothing and helps to save on packing space. Layer a button-up shirt under a blazer or coat and wear with jeans or another pant of your choice.
Because comfort is key, active travelers should purchase shirts in linen, cotton, or crepe material to stay cool. Choose shirts with collars for a dressier feel. During cooler evening hours, when the weather takes a downward turn, pair the shirt with the right jacket to instantly transform your outfit's look. Wear a lightweight blazer in navy blue for a nautical feel, and avoid thick, weightier materials like leather or denim that will weigh down your outfit.
Summer provides gentleman with the perfect opportunity to show off their individuality and flair. Stay away from dark colors such as heavy grays, brown, and black. Darker colors attract heat and should be reserved for chillier months. Bright colors are perfect for summer wear. Pair bright colored trousers with muted, pale or pastel colors, like light blue or white.
Summer is also a great time to wear prints. Even if you're not headed to a tropical destination, florals are a good option and will add to the casual look and feel of a t-shirt. Small polka dots, thin lines, and geometric shapes offer a new twist on traditional tees, as long as the design is kept to a minimum. Busy designs can overpower your physique.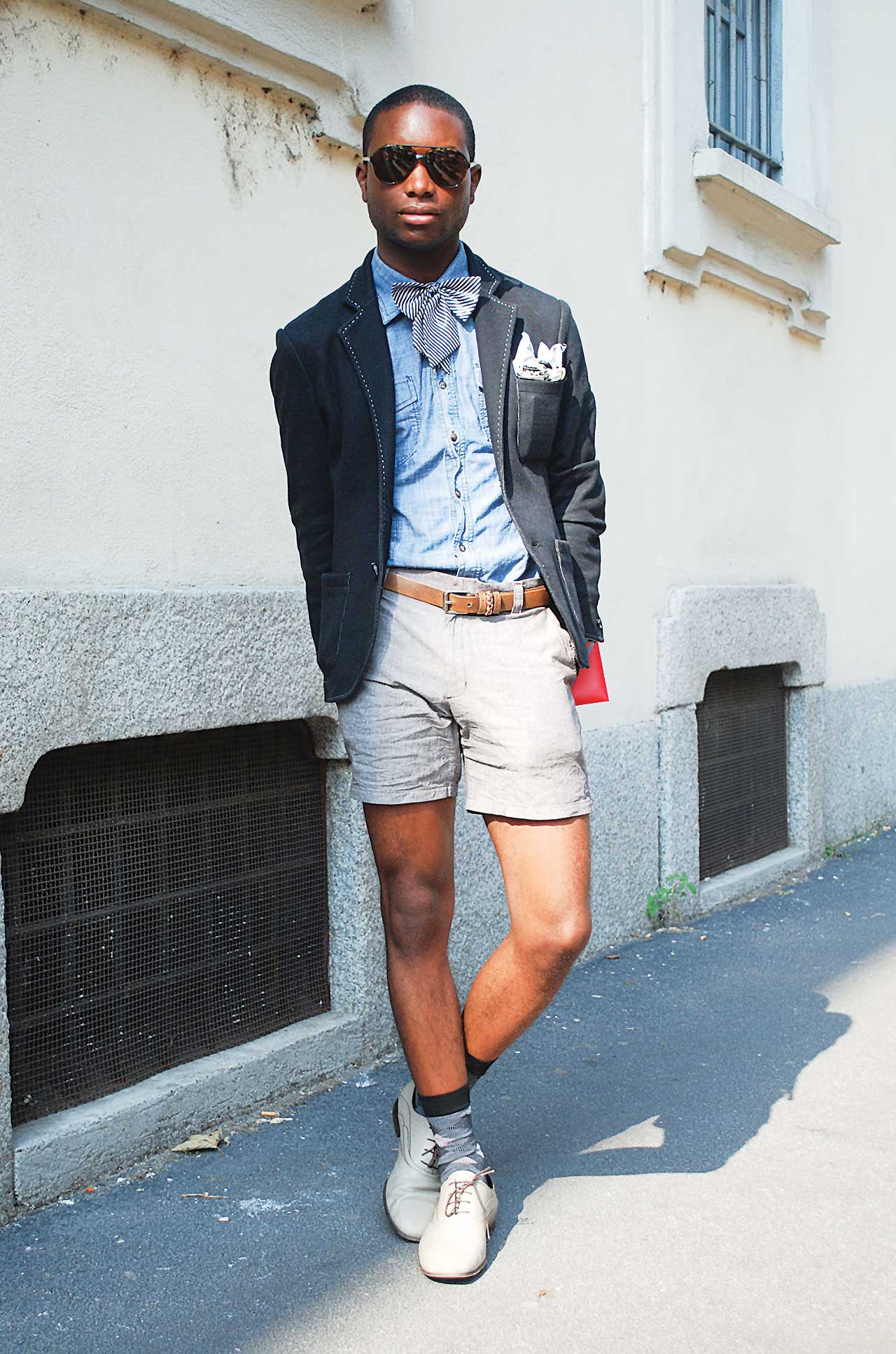 Make a Splash: Trousers and Shoes
Wearing jeans in the summer can be boring, plus they tend to be plain, and uncomfortable. For a more formal event opt for straight-legged khakis or white slacks. Stay clear of ripped denim or pants that are too short, or made of heavy material. Cargo pants, for instance, visually weigh you down and take away from the overall look. Shorts that fall around the knee are great for long walks and for times when you find yourself without air conditioning. Cooling off by the pool? Swimwear should be fashion-forward too. Swim trunks in bright colors and patterns are good for the beach and for lounging poolside.
Great footwear can complete your outfit. It's imperative to pick a comfortable pair of shoes. Ditch the cheap flip-flops and touristy athletic sneakers for a pair of timeless, classy penny loafers. Loafers can be worn with both shorts and trousers and will match whatever style you choose to wear. The boat shoe is a second option. It is great for resort-wear, and like the penny loafer, it is easily slipped on and off.
A current trend is the cuffed slim pant with slip-on loafers or boat shoes worn without socks. While this style is trendy, it is impractical during hot summer months. A viable alternative is "invisible socks", but don't forget the foot and shoe spray!
If you really must wear sandals, invest in a pair that goes beyond the basic plastic flip-flop. Your feet will thank you!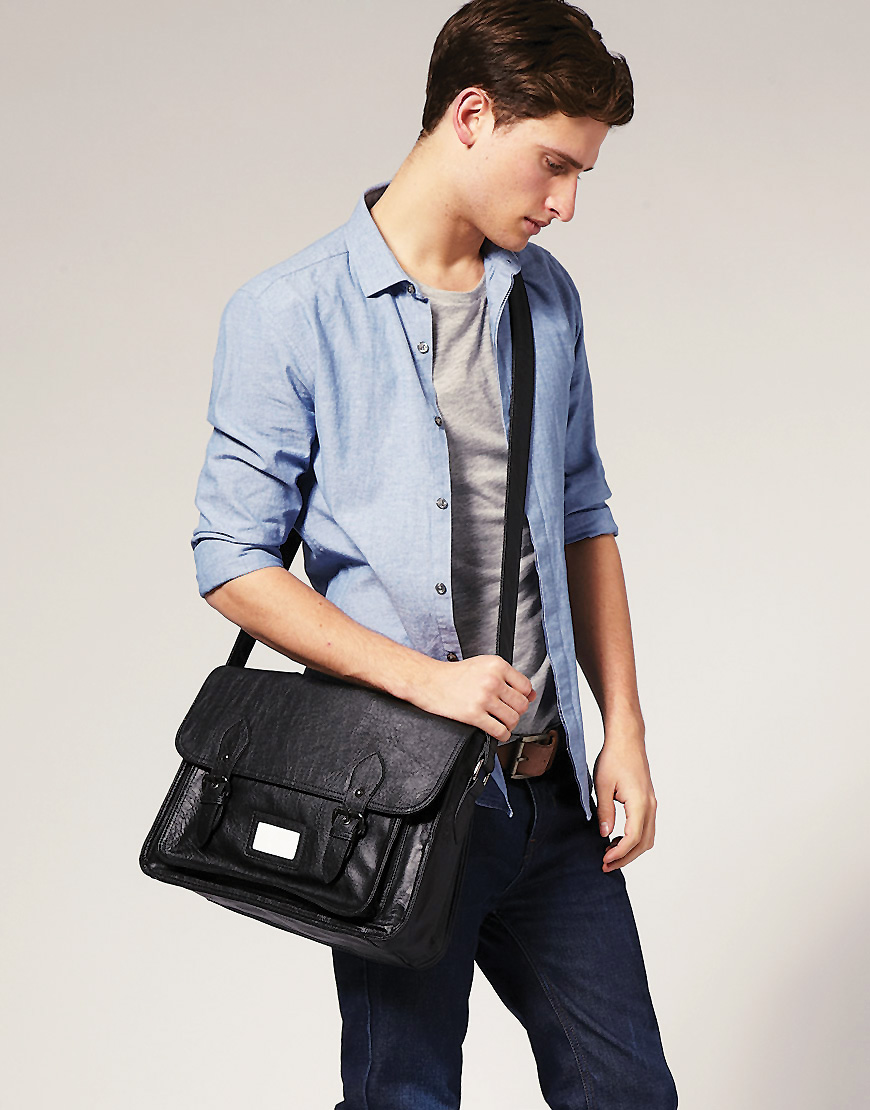 Must-Have Summer Accessories
Accessorizing will add distinction to a man's outfit. One such accessory are sunglasses, which are an important way to protect your eyes while heightening fashion sense. Baseball caps are sloppy and will ruin any outfit, but so will sunburn if you don't wear headgear at all. Pack a wide-brimmed hat. Fedoras are perfect for protecting your face and will shade you in style.
Ditch the usual fanny pack or backpack that will automatically identify you as a tourist. Instead, keep all your staples by your side in a fashionable "man's bag." Choose a neutral color to match any outfit and make sure it has pockets for holding all your belongings.
Take time to make good use of the above fashion tips to update your summer wardrobe and whether you're heading on a road trip or lounging around the hottest pool party be ready to make the most out of your summer.
-By Bonnie Wong