Albert Pujols: Humble Future Hall of Famer
Albert Pujols, also known as "The Machine," has made a name for himself as one of the elite and consistent hitters in the history of the game, but like many other Dominican-born baseball players, it was a long journey from Santo Domingo to Hall of Fame talks.
Just a Boy from Santo Domingo
Albert Pujols, born José Alberto Pujols Alcántara on January 16, 1980 in Santo Domingo of the Dominican Republic, is a three-time National League MVP, Nine-time All-Star and was unanimously voted the National League Rookie of the Year in 2001. It is these accolades that will make him a no-doubter when it comes time for him to retire and be named a first-ballot Hall of Famer. He's an only child that was raised by his grandmother, America Pujols, and his alcoholic father, Bienvenido Pujols. During his youth in the Dominican Republic he would practice his baseball skills by substituting the traditional baseballs that he now hits a country mile with limes and a makeshift milk carton for a glove. He immigrated to the states with his father and grandmother in 1996 and set up shop in New York City before Albert witnessed a shooting at a grocery store soon thereafter. This prompted the family's move to the quiet town of Independence, Missouri where Albert attended and played baseball at Fort Osage High School and was named an All-State athlete two times. Whereas nowadays many of his opponents simply believe that he's either part of full on machine, back in high school he was walked 55 times because opposing coaches were convinced that he had to be older than 18-years-old. Of his 33 at-bats where he wasn't intentionally walked, Albert hit eight home runs including one that traveled a mind-boggling 450 feet—a distance that would clear any major league home run fence today. Due to his stature and lack of speed, he was constantly overlooked as an elite athlete and received a baseball scholarship to Maple Woods Community College where as a freshman and in his only season of college baseball, hit a grand slam and turned an unassisted triple play in his first game. During his sole season in college, he batted .461 with 22 home runs. Finally, Albert was turning heads.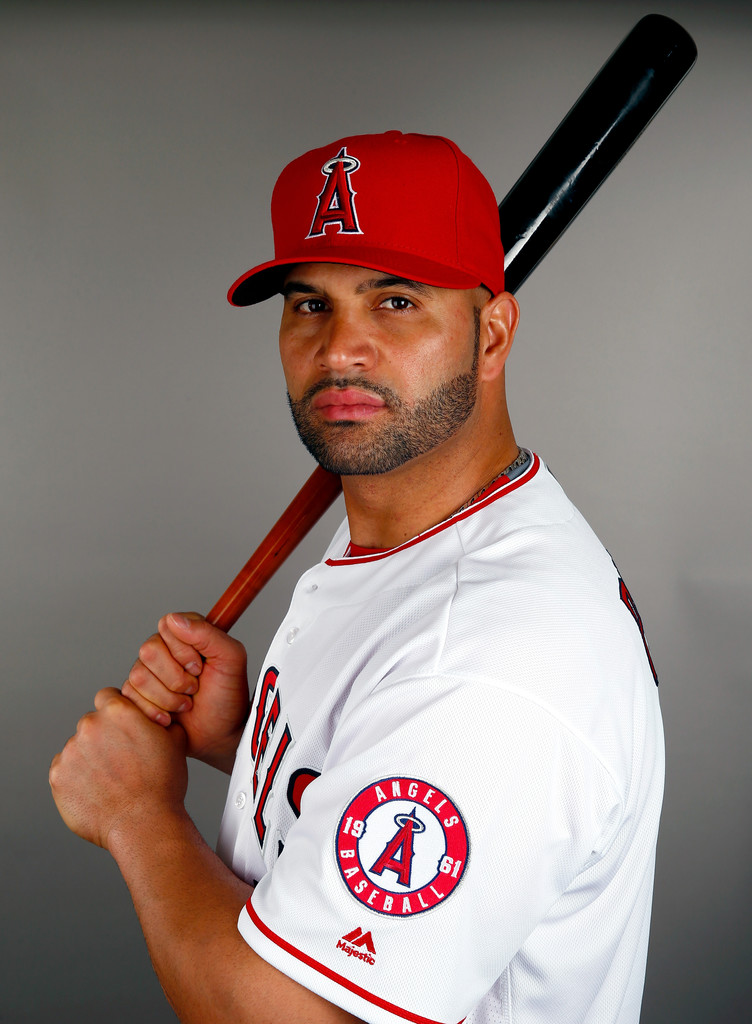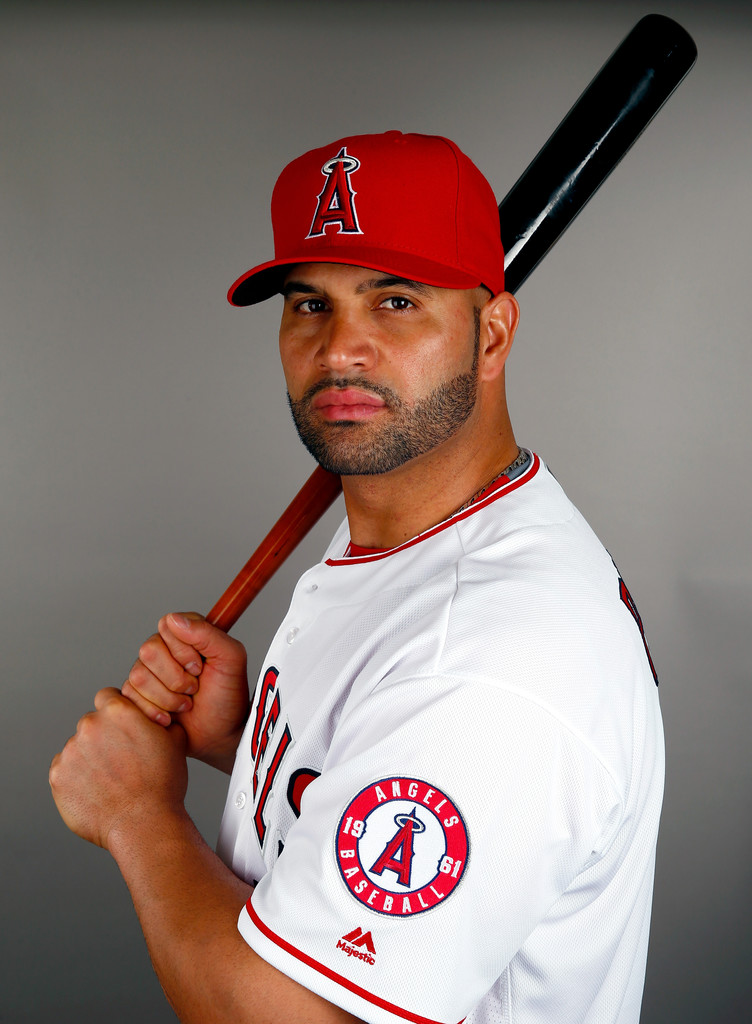 "The Machine" in the Making
After his single season college baseball career, Albert Pujols was selected in the 13th round by the St. Louis Cardinals in the 1999 MLB Draft where he would go on to play 11 seasons, win two World Series' and be considered one of the most consistent and intimidating hitters in the history of the game. Legend has it that during spring training of 2001, Cardinal power-hitting icon Mark McGwire told manager Tony La Russa that if he did not promote Pujols to the major league roster that, "it might be one of the worst moves you make in your career." Fernando Arango, a Tamba Bay scout that noticed Pujols early on, actually quit his job after his glowing recommendation of Pujols was ignored. Albert has always been a quiet teammate with a chip on his shoulder that always produces when you need him to. He's a man of God that attributes all of his successes to his Christian faith and it is this faith and determination in himself that led him to six Silver Slugger awards, leading the National League in home runs twice and also leading the National League in batting average, doubles and RBI's for a single season. He was able to accomplish these feats by combining patience, a high ability to hit for contact and raw power. You don't just hit a baseball 450 feet at 18 years of age without raw power. He's also repping a career .312 batting average and through 2012 had quite the impressive track record.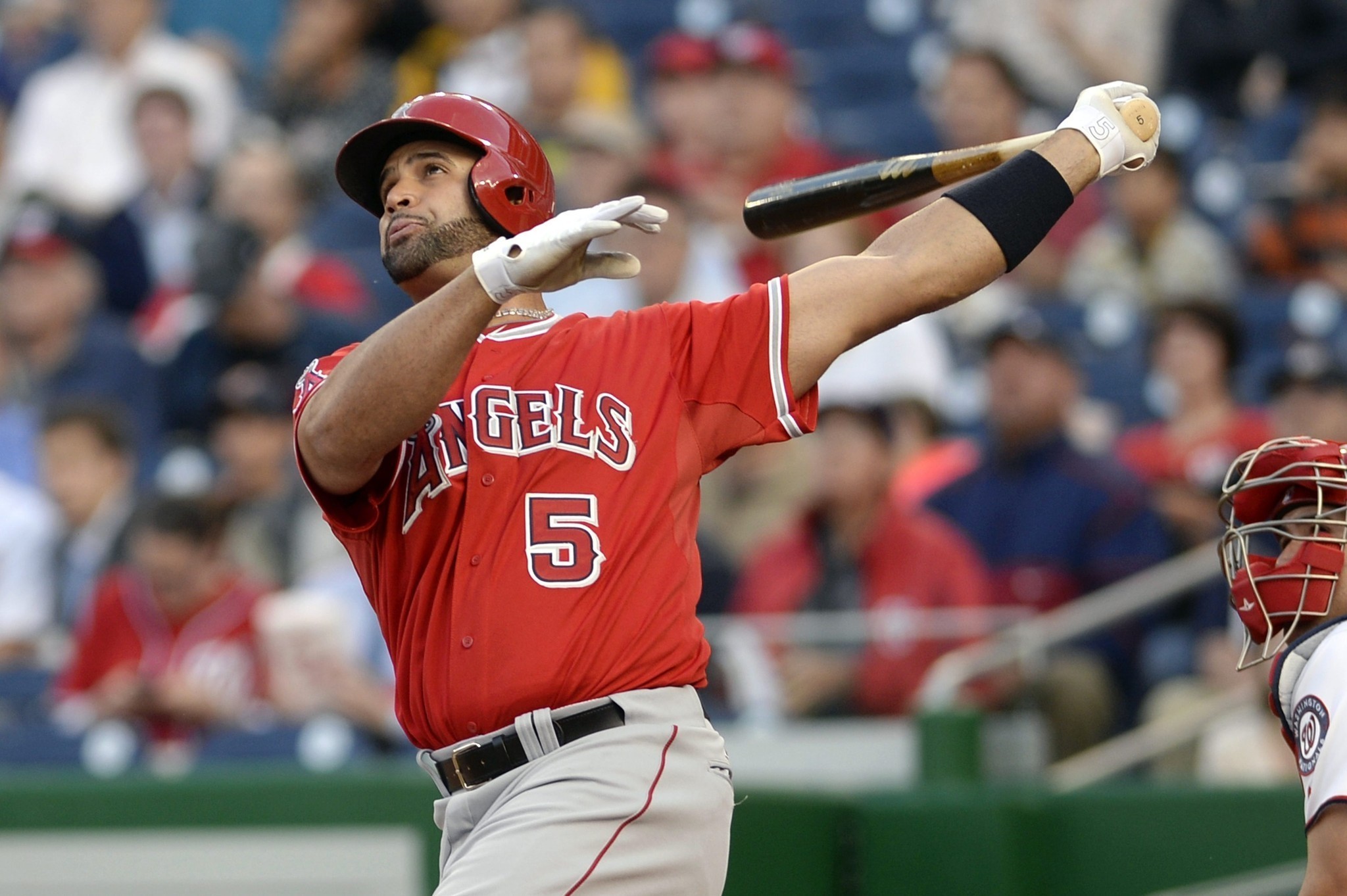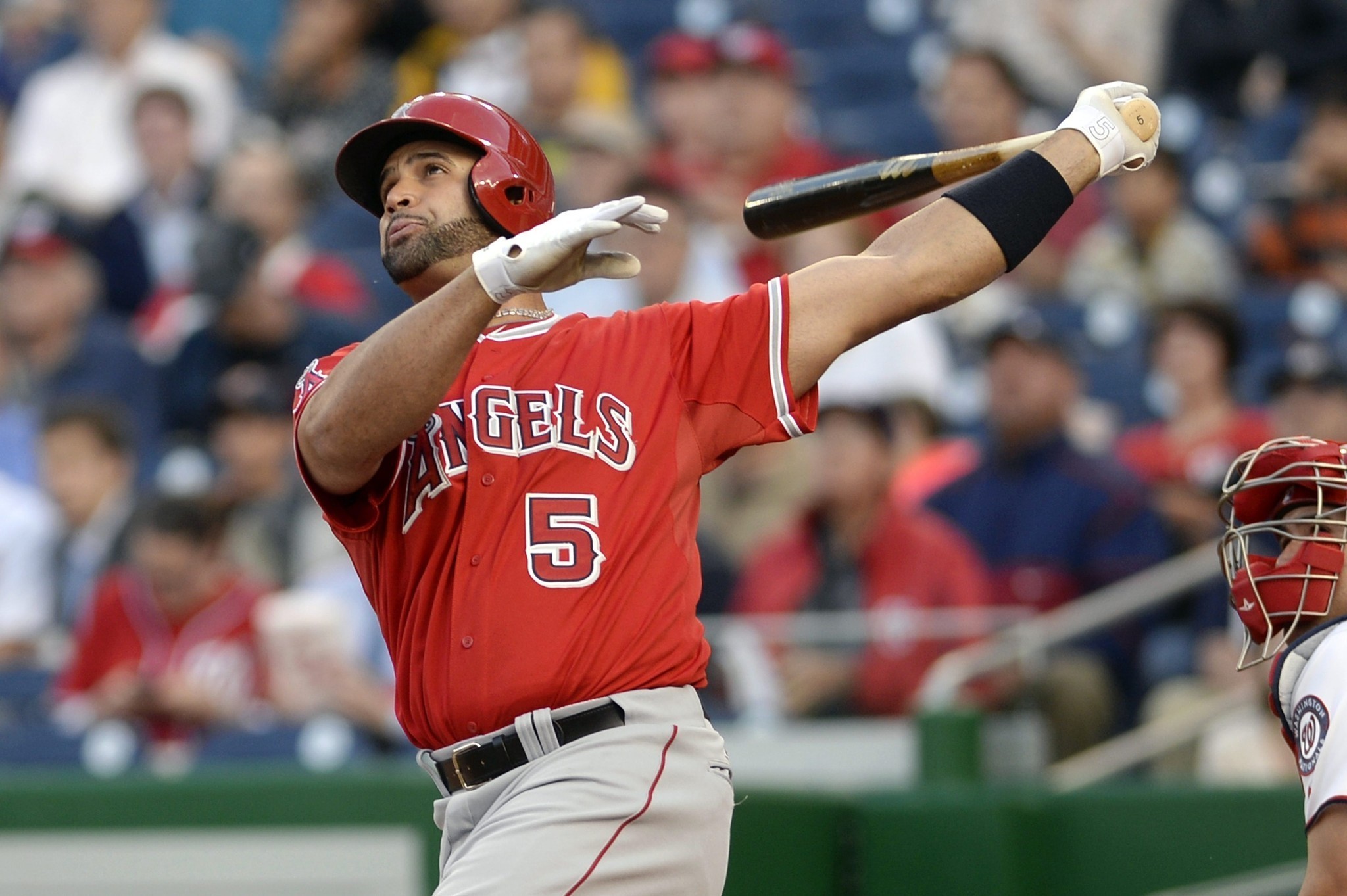 Through the year 2012, Pujols ranked in the top 10 players in MLB history in three statistical categories. First, he ranked fifth in slugging percentage; secondly, he ranked sixth in on-base plug slugging percentage and was tied for ninth in OPS+. Through that same year he ranked ninth among active players in doubles, fourth in home runs, sixth in RBI's and ninth in runs scored. His most impressive statistic may be his efficiency at first base where he has recorded a .994 career fielding percentage. In 2008 Pujols was elected as the most feared hitter in baseball by a poll of all 30 MLB managers and was called, "the best player I've ever managed," by his former manager during his time with the Cardinals, Tony La Russa. During this time, Fernando Viña referred to Pujols as, "the face of the Cardinals," and Joey Votto called Pujols, "One of the greatest hitters of all time." His success with the Cardinals, and the fact that he finished in the top 1- of MVP voting in each of his 11 seasons with the Cardinals, is what led to Pujols signing a 10-year mega-deal with the Los Angeles Angels of Anaheim for $240 million. Aside from this tremendous payday, his ability to hit the long ball over his career is what has allowed him to do what only nine other players in the history of the game and only one other foreign-born player have been able to accomplish.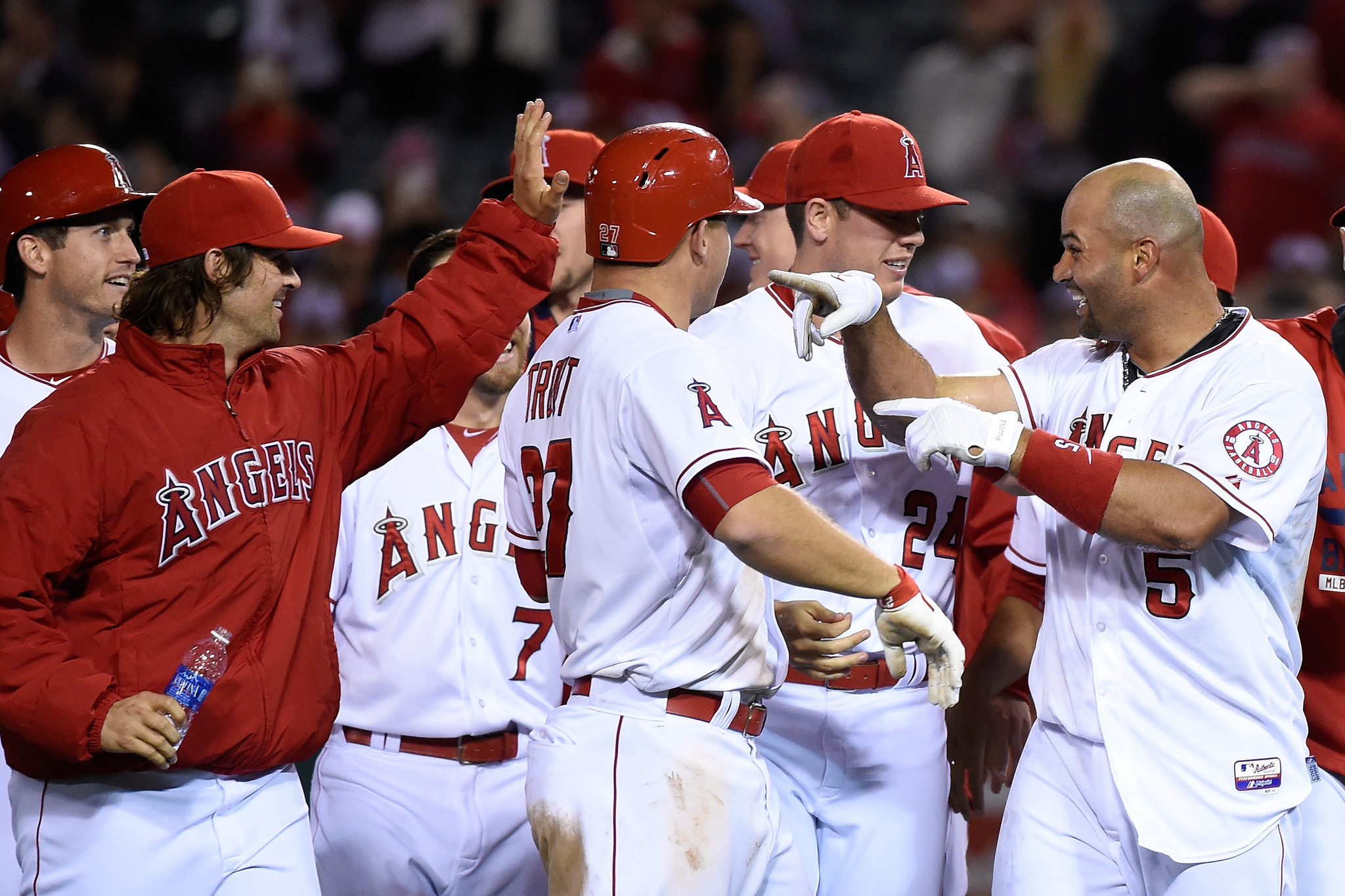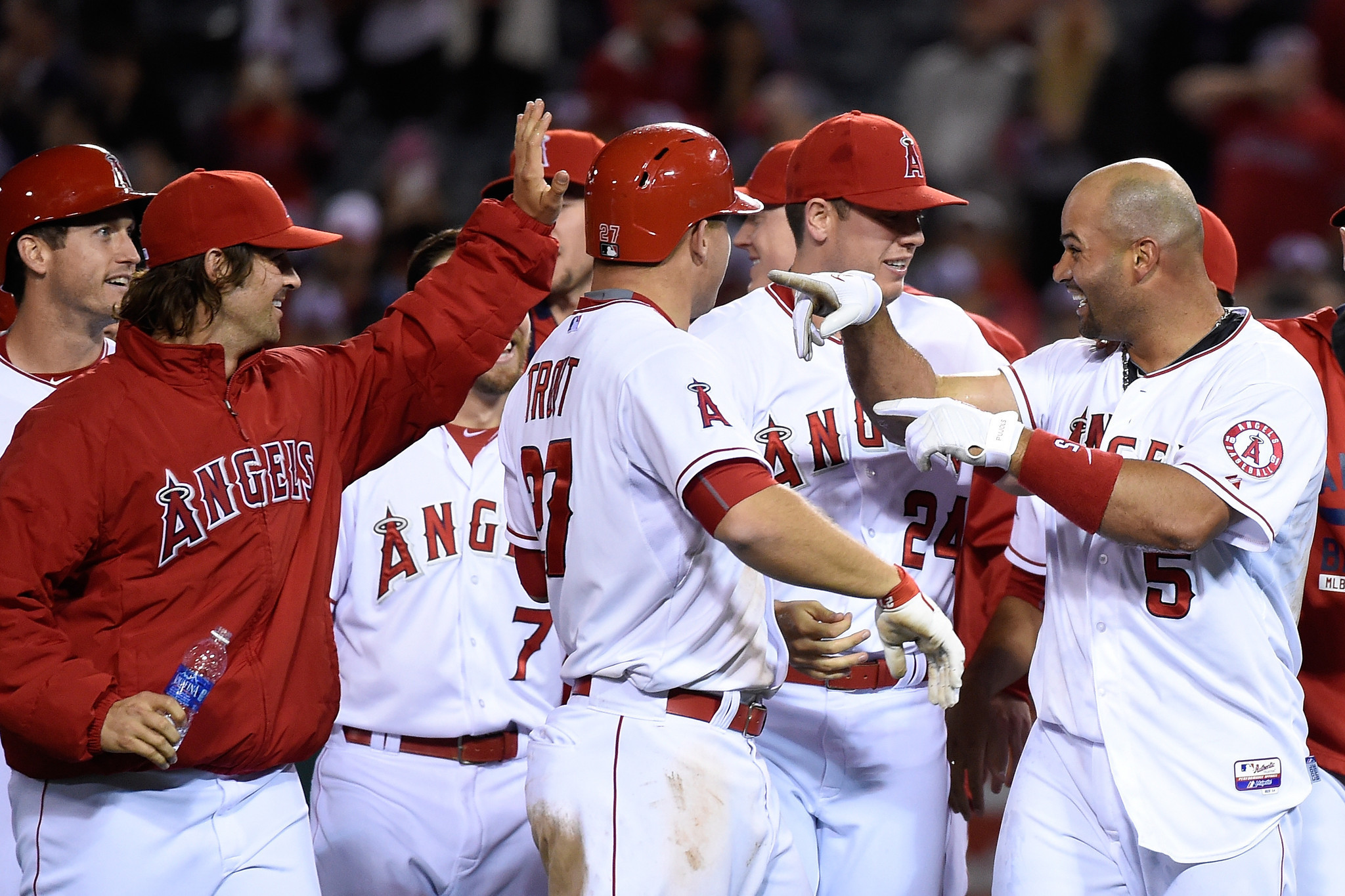 Move over Sammy Sosa
It was a highly anticipated night at Angels Stadium in Anaheim, California. Albert Pujols was sitting on 599 career home runs and only one more would solidify his place as not only one of the top home run hitters and overall baseball players in the history of the game, but as a legend of the diamond and at the plate. June 3, 2017 Albert Pujols steps to bat with his former teammate Ervin Santa dealing on the mound. With the bases loaded and the entire home crowd on their feat, Albert Pujols launches a shot high and deep down the left field line and just like that, history was made. Pujols became part of the ever-exclusive 600 home run club but of course "The Machine" had to do it in style as he became the first player in the history of the game to have his 600th home run be a grand slam. Pujols became the ninth player in history to hit 600 dingers and the fourth youngest to ever do it. If that doesn't impress you, allow me to put it this way, more people have walked on the moon than hit 600 home runs. He's the first to reach the mark since his friend, Jim Thome, did in August of 2011 and will most likely be the last to do it for a long time unless Miguel Cabrera or Adrian Beltre are able to accomplish the feat. Pujols also joins the elite company by the names of Barry Bonds and Hank Aaron as the third player to join the 600-600 club with 600 home runs and 600 doubles in his career. Though he is also nearing his 3000th hit, it's the 609 mark that would really set Albert apart in the eyes of many. 609 home runs are how many home runs Sammy Sosa, fellow Dominican baseballer, hit before retiring. If Albert is able to hit just 7 more home runs, he will become the top home run hitting foreign-born baseball player in the history of the game. Now that's something to write home about.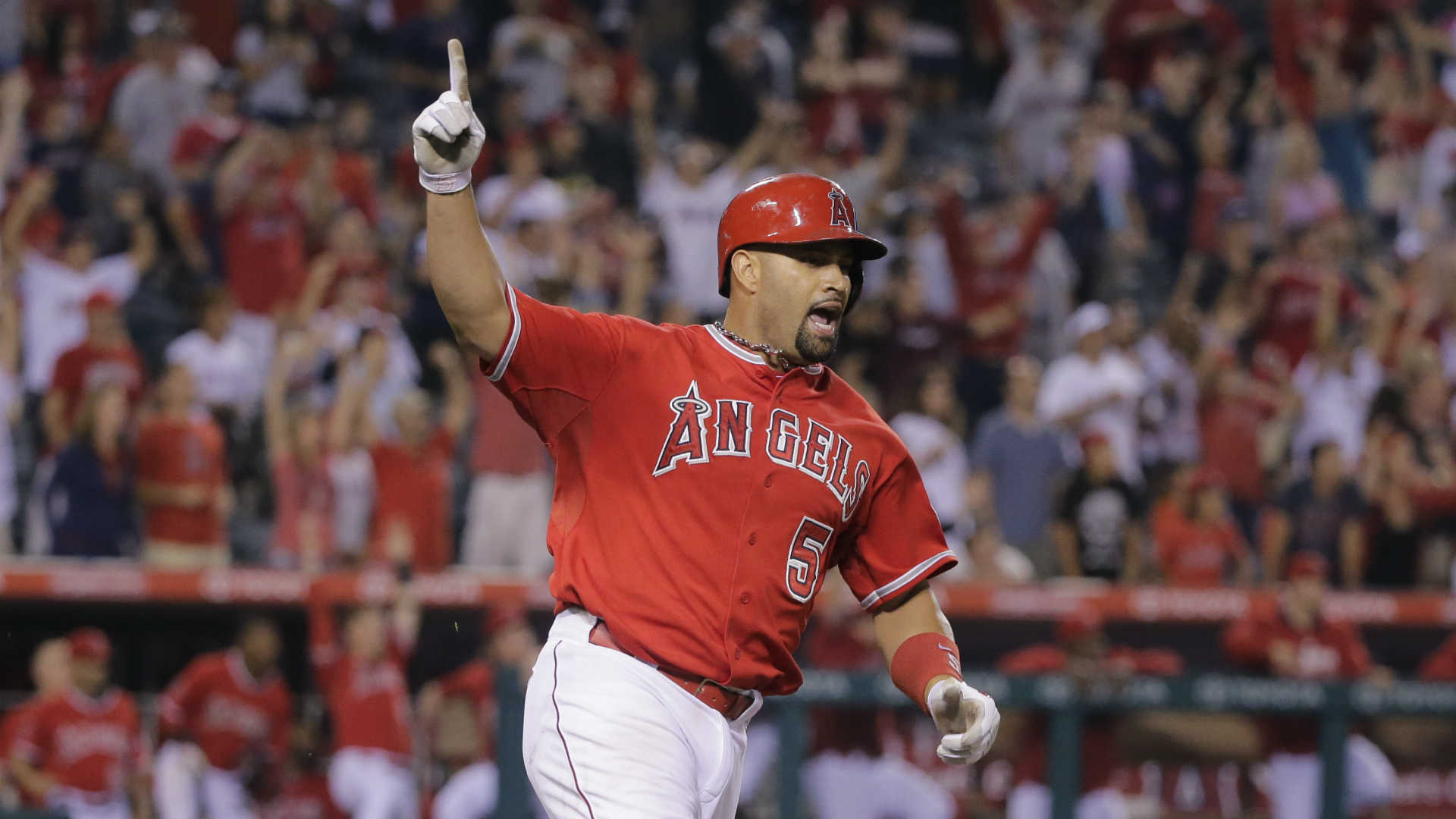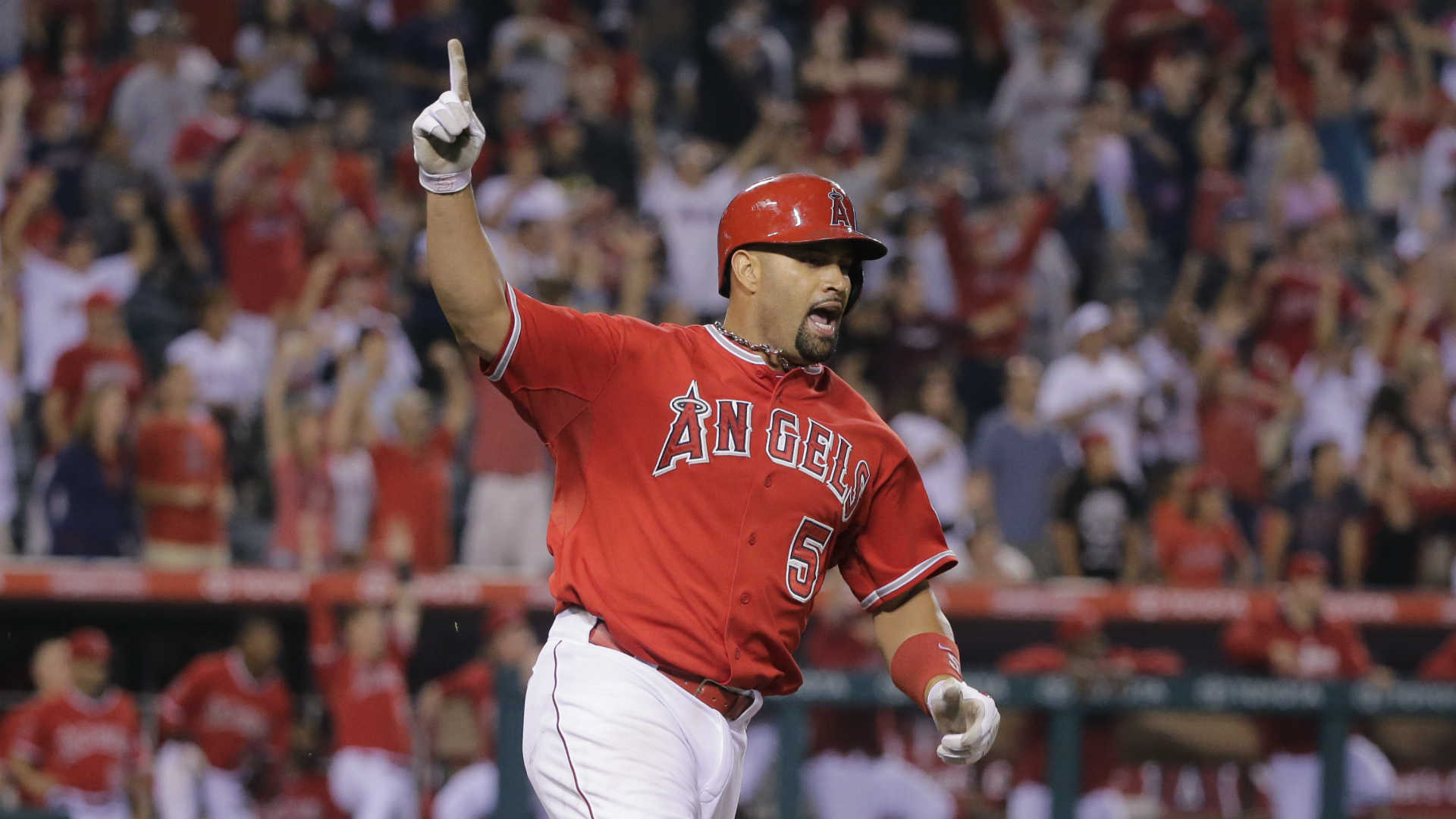 Sure, he's still 159 behind the all-time record set by Barry Bonds, but that doesn't seem out of the realm of possibility for Pujols. He still has five more years on his contract with the Angels and has been reported saying that if he's close to 700 by the time this contract ends, he'll saddle up for one more year.
Albert Pujols. There's a reason they call him "The Machine."
By Jerry Shumway