Highlights of the 2018 Winter Olympics in Pyeongchang
The 2018 Winter Olympics is almost over, and it seems like only yesterday that the opening ceremonies took place. This year marks the 23rd time the Winter Olympics have taken place, and they were hosted in Pyeongchang, South Korea. Since then, numerous gold medals have been won and breathtaking moments have been caught on camera. With that said, it's time to reflect over all the memorable moments that have taken place in the numerous sporting events.
Athletes that Really Set the Bar High
First off, it's crucial to acknowledge some of the talented individuals who have given us spectacular performance and made the United States proud. These athletes include Chloe Kim, Red Gerard, and Shaun White.
This gold medalist is only 17-years-old, but she's all over the headlines and rightfully so. Chloe Kim is the youngest female snowboarder to claim gold, and she did it by landing back-to-back 1080-degree spins in the halfpipes. This is something that has only been achieved by Kelly Clark in previous years. On the first day, she hit 91.50 points, which were followed by two other high scores of 93.75 and 98.25. In a CNN article, Kim said, "I think everyone's really happy and I think this is the best scenario ever and at the end of the day. I'm so grateful that I get to be out here and represent the US in the country that my family came from. It's a very big blessing."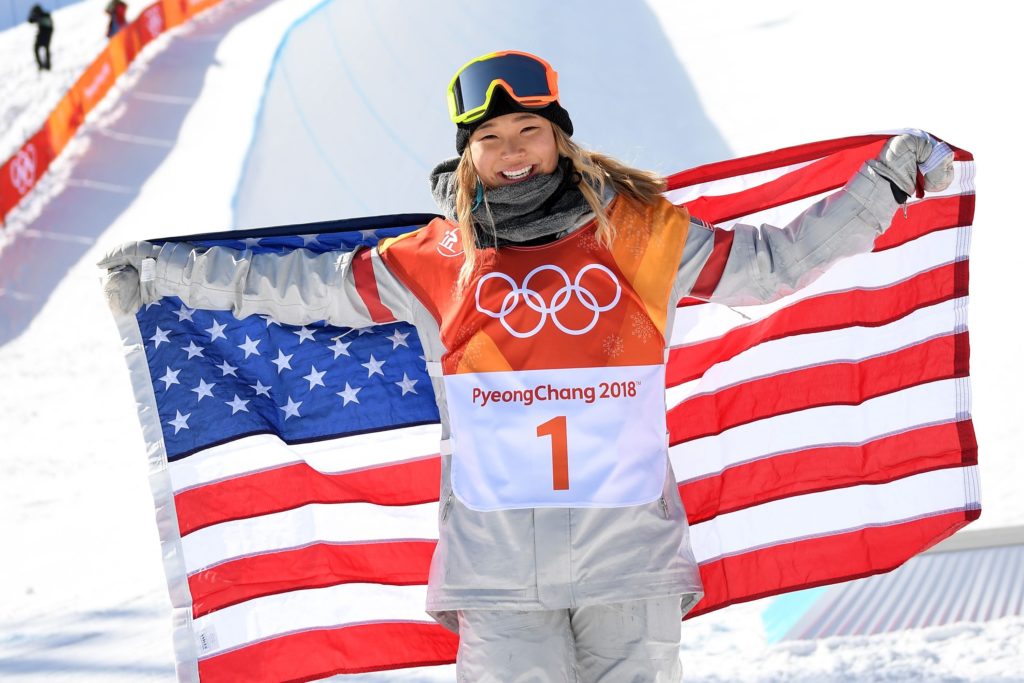 Kim isn't the only legendary teenage athlete- Red Gerard also stole the spotlight with his interesting way of preparing for the Olympics– oversleeping. Gerard was in the middle of an episode of Brooklyn Nine-Nine when he fell asleep, only to wake up and realize that he'd slept past his alarm clock and lost his jacket. Then, at the Olympics, he hit a score of 87.16 in slopestyle snowboarding and won the United State's first gold. Gerard's legend doesn't end there however. When the athlete saw his results, he shouted "holy f*ck!," and CNN live streamed it all across the nation.
And then there's Shaun White. White has already been established as a legend in 2009 by completing a 1080 with a sprained thumb, but he hit success again when he collected a score of 97.75 in the Men's Halfpipe event, which gave him his third gold medal. His gold medal also counted for the 100th for the United States.
Team USA's Struggles And Surprises
For a good chunk of time, Team USA wasn't doing as good as expected. Women's super-G and men's figure skating brought misery to fans, Lindsey Vonn dropped from No.1 to sixth, and Nathan Chen's title of best free skate just wasn't enough to raise spirits. These events put spectators on edge and lowered morale. However, things started spiking upwards soon after. The women's hockey team won gold for the first time in 20 years, David Wise won a second consecutive gold in the halfpipe as a freeskier, and Alex Ferreira grabbed silver after shooting down a pipe with double corks and amplitude.
On top of all that, Mikaela Shiffrin took home silver in the Alpines and Jamie Anderson won her second medal. Currently, the United States is in fourth with 8 gold medals, 7 silver, and 6 bronzes.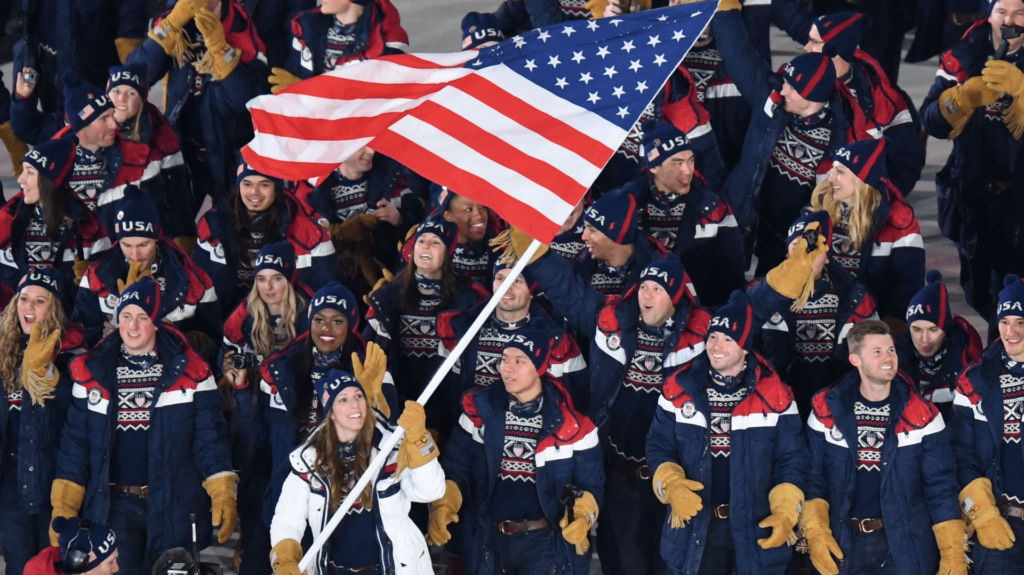 Heartfelt Moments of the Winter Olympics
In the midst of gold medals, pearly-white smiles from athletes, and freezing weather arises memorable moments etched into Olympic history. The first one comes from cross-country skier German Madrazo of Mexico, who proves to the world that you don't have to win a medal to be a winner. Although Madrazo came in 26 minutes after the winner, he proudly carried his country's flag past the finish line with a big grin across his face and was acknowledged as a champion.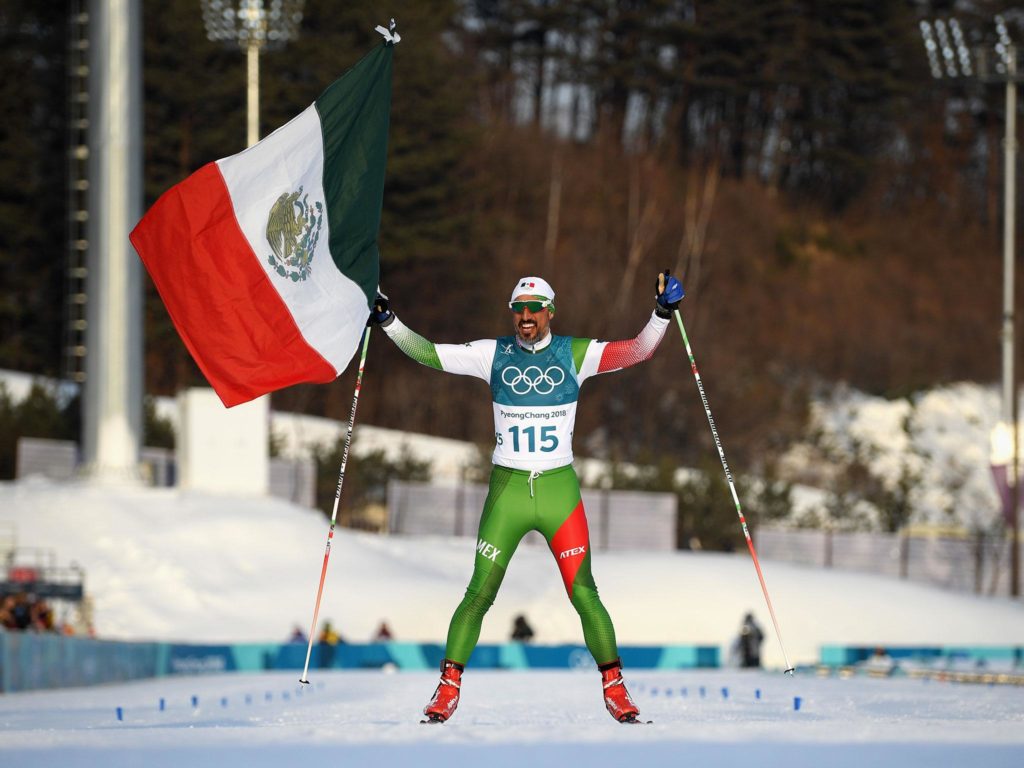 Then, there's also Ester Ledecka. Prior to the Games, Ledecka, though she had a great passion for snowboarding, had never gotten better than 19th in the World Cup and was ranked 49th in Super-G. But as she zoomed past the finish line while gaping at the scoreboard, none of that mattered. She had won gold!
Here we are, at the end of this phenomenal sporting event. The 2018 Winter Olympics has been an incredible event that kept spectators on the edge of their seat. It's not quite over yet though, for there's still the Closing Ceremony to look forward to, so just before the excitement ends, you'll be able to catch a glimpse of all the different countries that have come together to compete.
-By Jamie Chau