Canelo vs. GGG II- Rematch of the Year Canceled
The fire between Canelo and Triple G was rekindling for their rematch, Canelo vs. GGG II, but in recent days it has died out. The two were about to head off against each other again on May 5th at the T-Mobile Arena in Las Vegas for a rematch when Canelo Alvarez was tested positive with clenbuterol. Since their first match left many on the edge, the shock came as a big hit, and the plans for the rematch between the two remains in the air.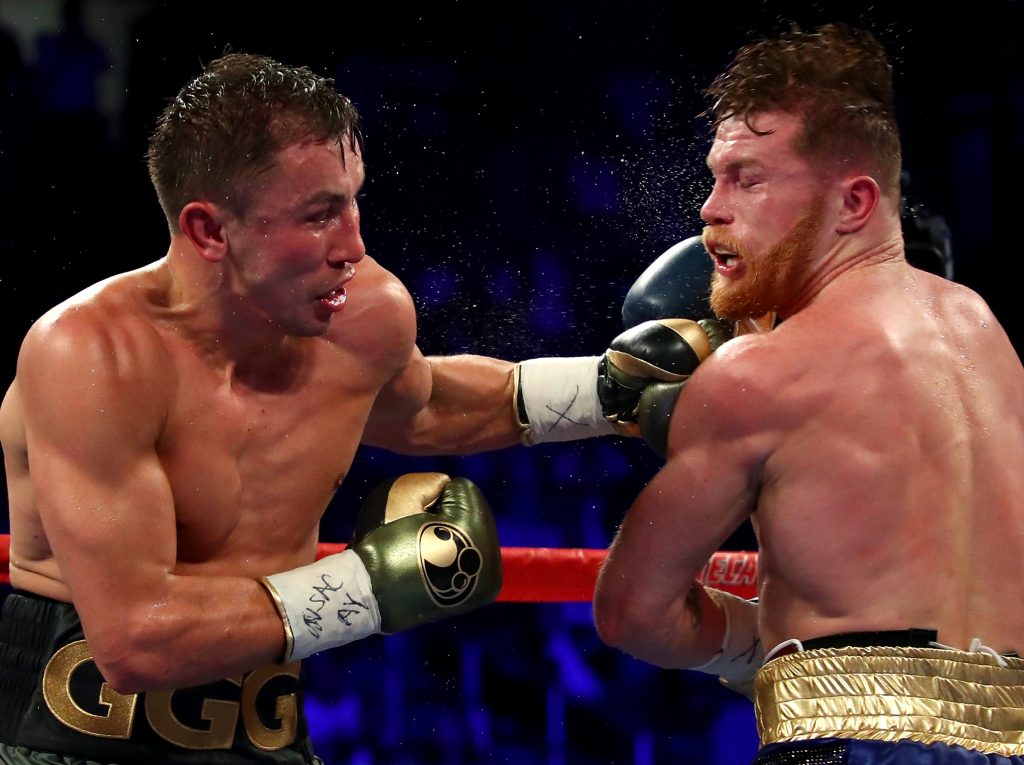 Alvarez Caught Up In Drug Abuse Scandal
All boxing aside, Alvarez has gotten himself tangled into quite a scandal- he is under fire for substance abuse. Alvarez was tested positive for clenbuterol, a banned drug that is often utilized by asthmatics, in early March. Clenbuterol has fat burning properties and has a is known for used by athletes to shed body fat quickly. The test was implemented because Golovkin had wanted the game to be as fair as possible, but both Alvarez and Golden Boy Promotions, who promotes Alvarez, had claimed that the drug found in Alvarez's system was from meat contamination, something that has been a recurring issue in athletes training in Mexico as of recent years. "I am an athlete who respects the sport and this surprises me and bothers me because it had never happened to me," Alvarez had said in an article from the New York Times. "I will submit to all the tests that require me to clarify this embarrassing situation and I trust that at the end the truth will prevail." This scandal has raised many eyebrows, with critics wondering why Alvarez is training in Mexico if he was aware of meat contamination. Some have claimed that the Canelo knew he could use that story as a backup and proceeded to take clenbuterol with little worry. Unfortunately, on his second test, Alvarez was tested positive again, and this time it caused Alvarez to withdraw from the match. Alvarez has since expressed that he is upset about having to withdraw and that he will abide to the commision, with hopes that his ban will last for only six months.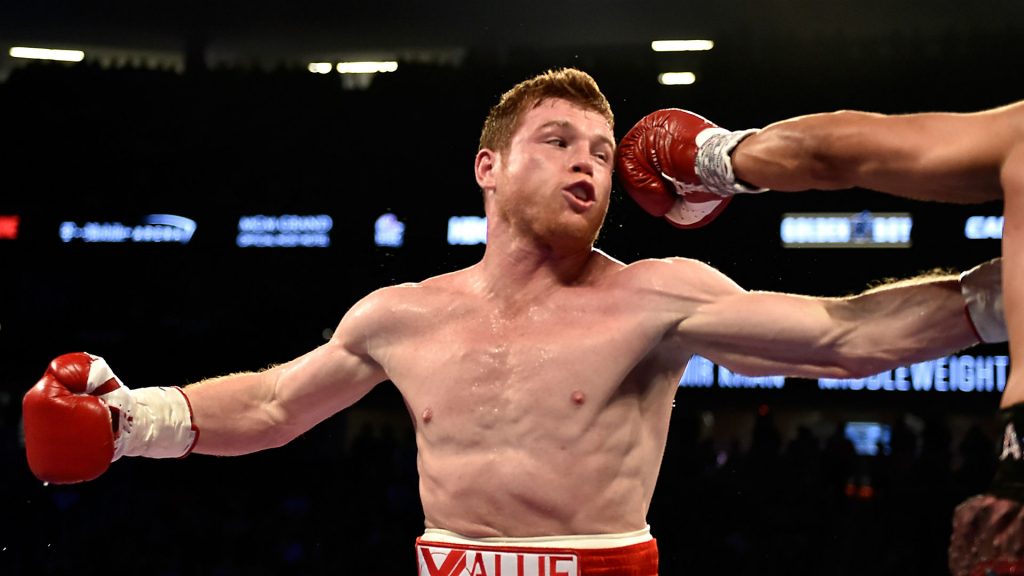 Golovkin and Alvarez On Opposite Sides Of The Spectrum
Both boxers are well-respected in the industry, but it seems that right now, the two are on bad terms. Golovkin had called Alvarez a long-term drug cheat and that he had also rigged the first match with drugs. He even said that everyone who had ties with the scandal were "killing the sport" and "belonged in prison". Golovkin's accusations have lead to a police investigation into Alvarez's case. Alvarez's withdrawal did not seem to affect Golovkin at all, as he had been quick to announce that the May 5th match was still going to take place. "I am looking forward to returning to Las Vegas for my 20th title defense and headlining my first Cinco De Mayo event on May 5," Golovkin said in an USA Today article. "It is time for less drama and more fighting." Alvarez, on the other hand, has said, "It saddens me that people are accusing me of doing something improper. From here on out, I will take increased precautions to ensure this will never happen again. I am ready for what comes in the future."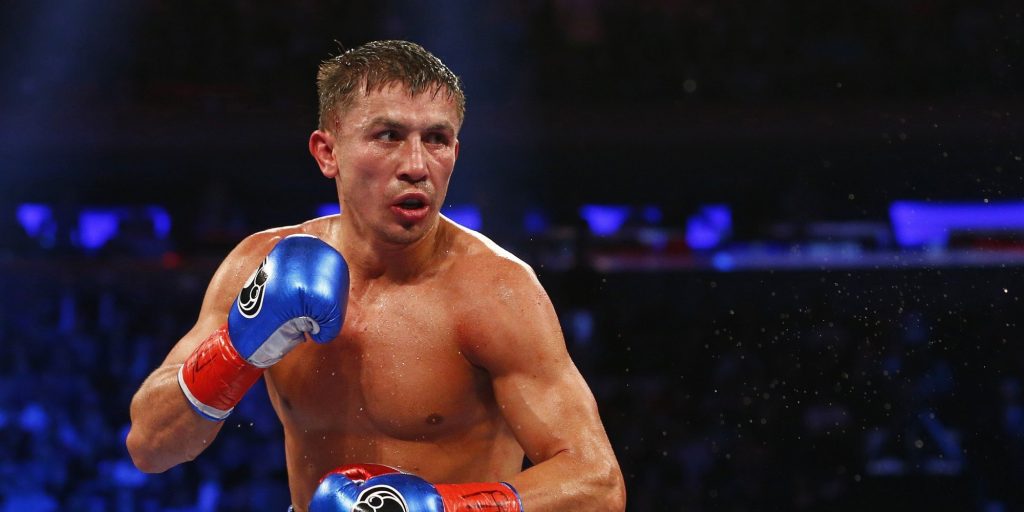 Golovkin Has a New Opponent
A while back, Golovkin was struggling to find a new opponent. It was quite a big issue- the whole team was on thin ice, in fact. Golovkin's promoter, Tom Loeffler, was up to his shoulders trying to promote a last minute match, with no ticket information, no opponent, or anything else, really. In trying to make the match as promising as it had been when Alvarez had been his opponent, he has gone through multiple candidates, including Jaime Munguia, Spike O'Sullivan, Demetrius Andrade, Sergiy Derevyanchenko. Some even said that the best thing for Golovkin to do is to postpone his match till June. But all that's pushed aside now, because Golovkin has a finally found an opponent worthy of the highly anticipated May 5 game- Vanes "The Nightmare" Martirosyan. If Golovkin wins this match, then he will most likely face Alvarez again later this year, for Alvarez's promoters had scheduled him to come back in September. Out of the past six fights, Martirosyan has lost three of them, and this is his first match since. He's ready, however, and is ready to put on a good show for the fans on Cinco De Mayo.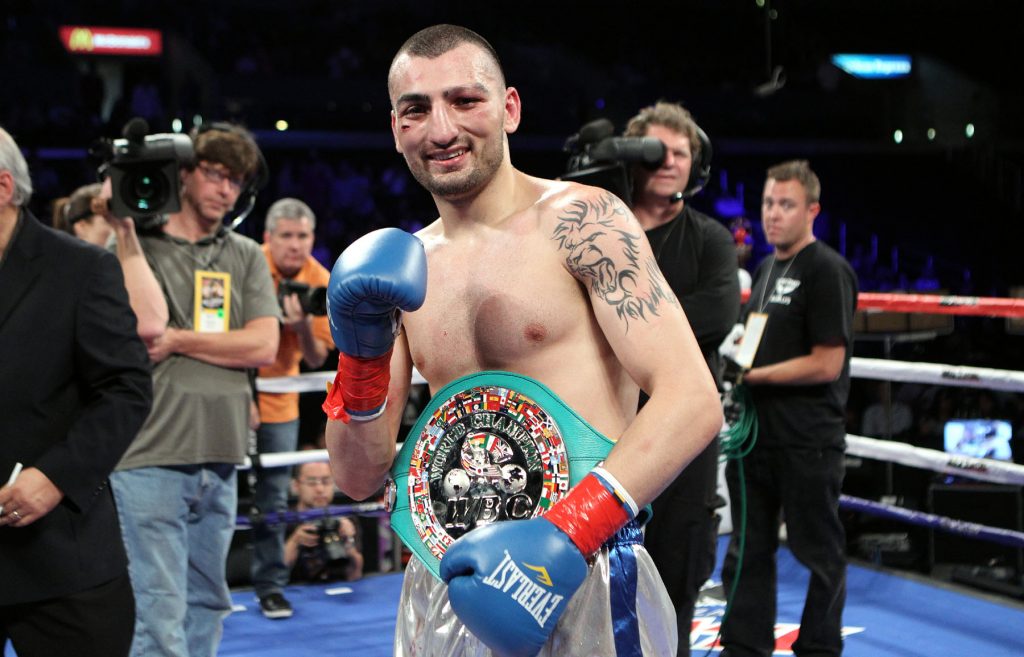 -By Jamie Chau