A Venue For Everyone: The Observatory
Once known as the Galaxy Concert Theatre, Santa Ana's The Observatory has made a name for itself as a go-to concert venue in Orange County.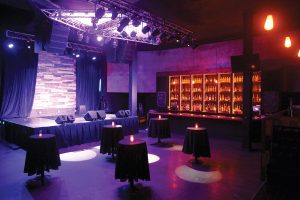 A Fresh Start
After the Galaxy shut its doors down, local businessman and Costa Mesa native Jon Reiser and his partner Courtney Michaelis took over and reopened the venue. After its reopening in 2011 the change was evident almost immediately.
The building, a once 550-capacity venue, was remodeled to make a lot more room for guests. Apart from a repaved parking lot, repainted walls, and replaced floors, they also added hundreds of thousands of dollars in sound and lighting equipment. Considering that the same company that does sounds and lighting for Coachella set up the equipment, that was a huge step for the venue. Because of previous experience, Reiser was able to bring his booking talents with him to the venue and soon after their reopening they had acts playing at their venue.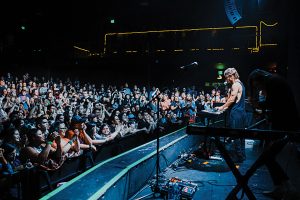 A Glance At The Venue Today
The venue has proved to be a huge success since it's reopening. The Observatory has a capacity of 1,000 and just about every show they host they have a full house. The venue is known for its diversity in acts, one night it will be an alternative-rock band headlining while the next it will be a hip-hop DJ. Some of the big acts that The Observatory has hosted include the late Nispey Hussle, the Meteors, T-Pain and Metro Boomin to name a few.
The Observatory is also known for hosting smaller up-and-coming acts. The Constellation Room is a smaller, more intimate stage room that is connected to The Observatory with a capacity of 300. In the Constellation Room, acts are given the opportunity to perform for their fans in a more intimate setting all the while keeping a similar ambience as the bigger Observatory stage.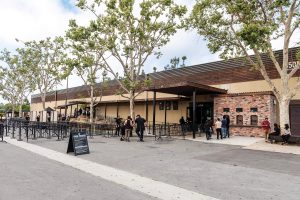 The venue has private security on site for all of their shows and for their sold-out shows they have the Sheriffs department there to help control the crowds and to keep everyone safe. All of their shows typically go down without incident.
As of this April of this year, Los Angeles-based event promoters, Live Nation, now own The Observatory. Worry not; Live Nation COO Ben Weeden said that fans have nothing to worry about, "we're just happy to be there and want to continue to book it the way it has been booked."
Fans have definitely been a driving force behind how the venue is run. A little treasure chest right at your backdoor. The Observatory is a secure destination for a night of fun whether you're going to see your favorite artist or are in the mood to discover a new act.
– By Sandra Reyes