Top 10 Breweries in Orange County
Beer is a man's best company; at least that's what it seems like. Now more than ever the brewery community has expanded. More and more people enjoy the taste of a well-brewed beer rather than a corporate company beer. And with its expansion come the many breweries in every city and every corner. Lucky for you we have put together 10 of the most star rated breweries in the OC area.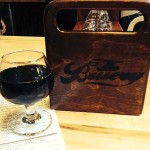 1. The Bruery
Located in the city of Placentia this very well known brewery holds its high standards by there well crafted beers and the long selection of seasonal, sour and year round beers. Founded in 2008 only 7 years old, it has grown tremendously in satisfaction. They brew dozens of original beers each year with their own list of ingredients and inspirations growing perpetually. Their collection of oak barrels has also become a primary element of the brewery. Nearly half of their beer is aged in wine or spirit barrels bringing forth flavors reminiscent of the Belgian countryside or classic American distillers.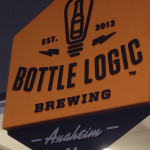 2. Bottle Logic Brewing
A very tasteful brewery located in Anaheim, this local brewery has a very unique feel to it. With handmade stools that look like beer barrels, and fancy taste beer placement, to the décor on the walls with awesome posters, and a small library, the brewery feels very homy and welcomes all beer lovers to have a taste. Although they don't sell food inside they have a different food truck everyday where you are welcome to buy and bring in your food to enjoy with your well-crafted beer. With a long selection of beer, you are welcome to taste each one with their taste option of 6 different beers at a time. This brewery is a unique and homy place to try if you're looking for a relaxing evening.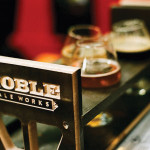 3.Noble Ale Works
With its unbeatable prices, Noble Ales brewery is definitely a hidden gem. Located in Anaheim behind warehouses, this small brewery offers a cozy place to drink. With its unique beer and beer names such as "Naughty Sauce" which has great reviews, it is a definitive must try. With plenty of parking, customers have nothing to complain about. They enjoy the small space and the unique crafted beers and so will you!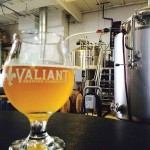 4. Valiant Brewing Company
A newer brewery to the neighborhood of Orange, it has become the to go to spot to many of the community. With a testing room with about 10 different original beers to try, it has become really popular to come and taste. The brewery is only open Thursday-Saturday offering a food truck calendar on there website to provide there customers with a different menu every night. With an older and mature crowd, it is definitely worth visiting for there original beers.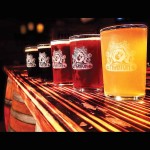 5. Phantom Ales
A very active brewery to the brewing community, Phantom Ale is located in Anaheim. This unique brewery not only offers original tastings of their beers but also sells the ingredients to make your own. Encouraging all beer lovers to create and brew their own beers. With monthly homebrew competitions, this brewery wants to get you involved in the brewing community. It not only offers a small market of ingredients but also a very tasty kitchen, where you can order delicious appetizers and finger food to accompany their delicious beer.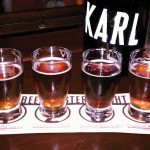 6. Karl Strauss Brewing Company
With a variety of beers to choose from with original, and very known brews, Karl Strauss is certainly a place to dine and drink. Offering a delicious gourmet menu, it is definitely fancy. But it doesn't loose its cool ambiance, as everyone is very casual and friendly. With three different locations, this one in particular is in Costa Mesa, offering great service and friendly staff.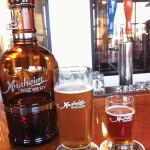 7. Anaheim Brewery
Open a couple hours a day, and of course longer hours on weekends this brewery is different from most. With a testing room available to try their original beers, it also has a picnic area where you can sit and enjoy classic board games, or simply enjoy a wistful conversation with friends. A very simple feel to it, but welcoming, has the crowd coming back for more. Located in Anaheim right across from the packing district.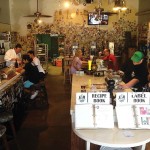 8. Brewbakers
With a very beachy vibe, Brewbakers is located in Huntington Beach. One of the few breweries in the area that lets you brew your own beer, label it and package it. Yes! You can brew your own. It takes an evening to brew 12 but you have to come back in 6 weeks to try your final product. Of course you can try there original crafted beers but it is also amazing knowing you can make your own.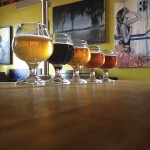 9. Old Orange Brewing Company
Not a very big brewery or popular among non-locals but it is without doubt one to try as it has a neighborhood bar feel to it, located in the home of Orange. A lot of regulars come through their doors and enjoy the sports on the Television but welcomes all outsiders to come try their craft beers. Only open Friday- Sunday, it is definitely good to come, have a couple of brews and continue on with your day.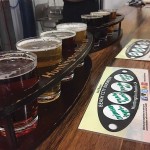 10. Beach City Brewery
With their beer collection only growing, this is probably the only brewery in Huntington Beach where all there beer selection has great reviews. People come here for the friendly services and immediately become regulars as the amazing taste of their well-produced beers lures them back every time.
By Bianca Calanche