With The Second Pick in the 2017 NBA Draft…
The pick is in and "Ball is life."
At least that's what all the kids are saying these days.
As for the Lakers' first-round draft pick and the number two overall pick in the 2017 NBA Draft, Ball is, in fact, life. Lonzo Ball, the 19-year-old guard out of UCLA, fulfilled his and his father's dreams and became part of the legendary organization that he grew up watching and admiring from just down the road.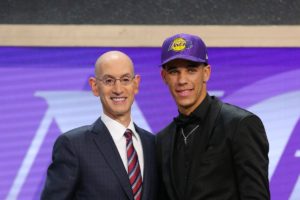 Lonzo, the heir to the Big Baller Brand, was born to Lavar and Tina Ball, two college basketball players, and is the oldest of three sons, all of which have, are and will be playing basketball at UCLA. The flashy highlight machine is credited with supreme court vision, a basketball IQ that can be compared to the likes of Steph Curry with the size of Jason Kid and the passing ability of… Oh, I don't know… A Mr. Earvin 'Magic' Johnson (whom is already enamored with the young phenom).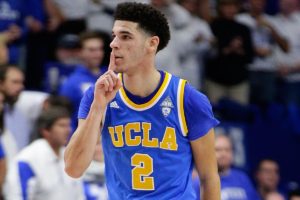 From being considered one of the best, or the best, high school basketball players in the country at Chino Hills High School to being named an All-American and PAC-12 Player of the Year as well as leading the nation in assists as a freshman, Lonzo's track record speaks for itself. But not everyone is sold on his ability to bang with the big boys in the NBA.
His outside shot has been described as "deadly," but it's his unorthodox shooting technique that worries NBA experts and analysts. If you ask Lonzo, he'll tell you it's that shot that has gotten him this far and that he doesn't plan on changing it anytime soon. When asked about what he wants to improve before stepping on the Lakers' hardwood, he referenced his strength as well as improving his mid-range jumper.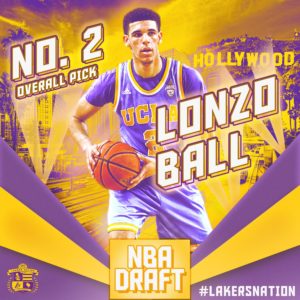 Lonzo is a hard-working, ambitious basketball player that wants to lead the Lakers back to the glory that he so fondly recalls from his youth, so you'll more than likely catch glimpses of him this offseason in, as Dwayne Johnson calls it, "The Iron Paradise," and hitting those after-hours shooting sessions in the gym like another Laker Legend you may know, The Black Mamba.
So get ready to see the most #2 jerseys in LA since the day after Derek Fisher's 0.4 game-winning shot to beat the San Antonio Spurs in 2004.
Now all he needs is a nickname.
By Jerry Shumway