Looking to watch a high-adrenaline, speed pumping sports game in a sociable environment or perhaps a local joint? Gents, you know that sports bars are the place to eat, drink, and chant for your favorite team or watch an intense boxing match. Here, the editors of Gentlemen's Guide have compiled a list of the hottest sports bars that you definitely want to check out in the Orange County area.

Stadium Tavern
With an extensive yet affordable menu featuring delicious steaks, chops, pasta, seafood, salad, soups, sandwiches and more, Stadium Tavern is the best place to watch an exciting game. Happy Hour is every Monday through Friday with 32 beers on tap. 305 N. Harbor Blvd, Fullerton; (714) 447-4200.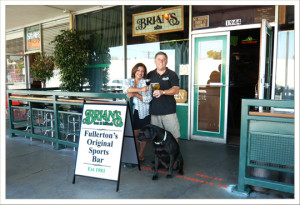 Brian's
Cozy and intimate, Brian's is decked out in sports memorabilia to get you in the mood to watch an exciting match. Featuring a new draft system and more taps, delicious barbecue and other finger licking good food, HD TV's and large projectors, plus a billiard table. 1944 N Placentia Ave, Fullerton; (714) 993-1401.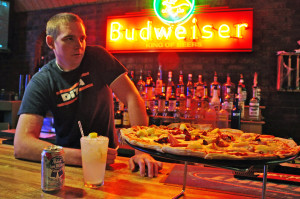 Rudy's Pub & Grill
Known for their Pigskin Challenge that includes a 5-pound pulled pork sandwich, side of fries, and beer or soda which must be all eaten within an hour, Rudy's Pub & Grill also has a wide selection of beers and specialty cocktails and a carefully crafted menu. 3110 Newport Blvd., Newport Beach; (949) 723-0293.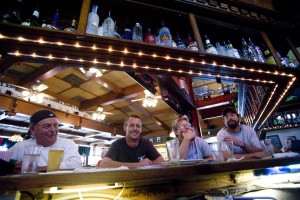 Danny K's Billiards & Sports Bar
Looking for a place to unwind and relax? Danny K's Billiards & Sports Bar offers just that. With great food, a pool table, televisions, and a welcoming atmosphere, this is the place to be if your in the mood for a lively, neighborhood sports bar. 1096 N Main Street, Orange; (714) 771-9706.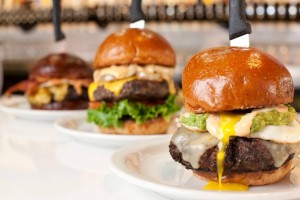 Slater's 50/50
Bacon-beer burgers, craft beers, cocktails, and a sports hub, need we say more? Slater's 50/50 burgers are made especially to pair with your drink. They are famous for their 50/50 burger made of 50% ground bacon and 50% ground beef. 8082 Adams Ave, Huntington Beach; (714) 594-5730.

Mutt Lynch's
This nautical, surfing themed restaurant offers breakfast, lunch, and dinner items like no other that are fully customizable to your taste (think: chocolate chip and bacon pancakes) and 38 draft beers and an additional 32 bottles and cans on their drink list. 2300 W Oceanfront, Newport Beach; (949) 675-1556.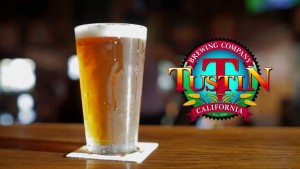 Tustin Brewing Company
With beers that are currently circulating on tap for a fresh, up-to-date selection, Tustin Brewing Company has a comfortable setting with an appetizing menu selection. Stop by for a bite and check out their many specials, which will make game day even better. 13011 Newport Ave., Suite 100, Tustin; (714-665-BEER).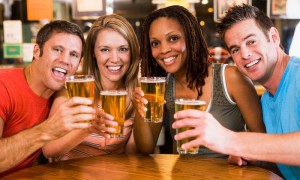 Los Cabos Sports Bar
Jam-packed with flavorful Mexican food, burgers, sandwiches, salads, and other dishes, Los Cabos Sports Bar, also serves breakfast all day. This lively venue is equipped with over 20HDTV's including 3 Jumbo-Trons, wireless table speakers, and free WiFi and live music on Friday and Saturday for dancing. 20702 Lake Forest Dr., Lake Forest; (949) 215-4081.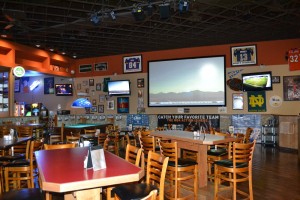 The Ranch Sports Grill
A lively yet casual place for great food, The Ranch Sports Grill provides American bar platters and a big beer menu, which attracts many customers on game days and fight nights. 27412 Antonio Pkwy R1, Ladera Ranch; (949) 429-7737.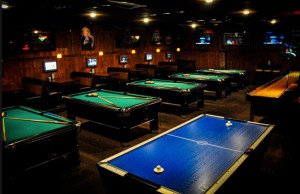 Michael's Sports Pub & Grill
Voted as one of the best sports bar in Orange County, Michael's Sports Pub & Grill certainly lives up to its name. It has a full bar with over 27 local and craft beers, $5 specialty Michael's burgers, and an inviting and bright atmosphere. 15192 Goldenwest St, Westminister; (714) 373-5665.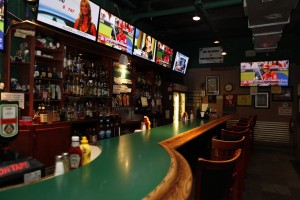 O'Connell's Sports Pub & Grille
O'Connell's has been acclaimed Best Sports Bar, specializing in Irish pub and grille dishes and specialty drinks. Watch all of your favorite games on one of their 26 HDTVs. 19047 Bushard Ave, Huntington Beach; (714) 964-6741.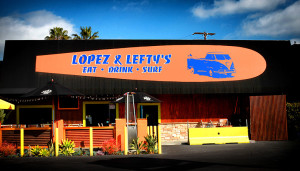 Lopez & Lefty's Sports Cantina
Watch sports all year around while having a taste of mouth-watering burgers, Mexican food, flatbread pizza, and more. Any sports fan can enjoy 25+ beer selections on tap. 1759 S Claudina Way, Anaheim; (714) 300-0000.
-By Bonnie Wong