A Day of Festivity and Fun at Orange County's Annual Fair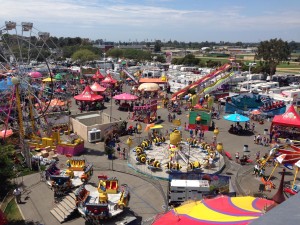 Are you feeling bored and exhausted after work and looking for a place to relax? Well, worry no more because OC Fair & Event Center is currently holding their annual fair in Costa Mesa, California until August 14th. The fair will be open for 23-days on every Wednesday through Sunday, weekdays from Noon to Midnight and weekends from 10 A.M. to Midnight.
Enjoying the OC Fair Since 1890
The first fair was held with few exhibits from Santa Ana and included a horse race. Early fairs were not held annually but included livestock shows. Starting around 1900, new attractions were added and the fair become a yearly occurrence. The fair was once held in Santa Ana and later Huntington Beach during World War I. After an Orange County Fair Board was elected in 1925, the fair changed its location to Anaheim. However, from 1932 to 1939, it was relocated to Pomona, California as part of the Orange, Los Angeles, and Riverside County Fair. In 1949 the event was extended to a five-day celebration, which has slowly increased to what is now 23 days.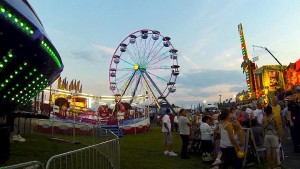 What To Know When Going To The OC Fair
Keep in mind that the last day to order admission tickets will be on Friday, August 12th. The price for General admission (guests ages 13-59) is $35, $28 for seniors (60+) and children (6-12). Admission is free for active-duty military and veterans and they will also be allowed to purchase a total of six general admission tickets for half of its original price. You will be required to show your military ID as evidence to admission. Events such as concerts and shows will be held in the Pacific Amphitheatre, the Hangar, and Action Sports Arena. Reserved seat tickets in these areas can be used as free admission tickets to the fair. Tickets for rides are sold in three packages (40, 100 and 200 ticket). You can either choose a package of 40 ticket passes for just $20 or 100 at $50. If you want to go on more rides than that, we recommend you to purchase the 200 ticket package, which only costs $100.
As for those of you who are impatient and cannot stand the long wait in lines, get a Fast Pass for $25. You can purchase them in either the Kiddie or Main Carnival. Remember that these passes are only effective on the day of purchase. There will also be $30 Unlimited Carnival Ride Wristbands with two free games offered only on Wednesdays and Thursdays. These wristbands will be sold until 5 pm and expire after 8 pm.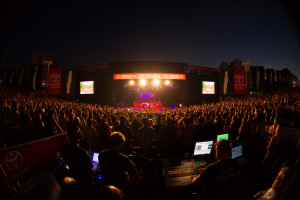 Featured Concerts and Races
Some of the anticipating concerts will be featuring bands such as Train on August 7th and well renowned artists including Frankie Valli on July 27th at 8:15 pm and Earth, Wind & Fire on July 30th at 8:15 pm all performing at the Pacific Amphitheatre. There will be different artists performing every day, so you don't want to miss out on the fun.
The OC Fair will be showing live performances by legendary rock band Led Zeppelin on July 23rd and end with Herman's Hermits on August 14th at the Hangar. Both the Pacific Amphitheater and the Hanger are going to have different performers every evening, so bring your gal and share a memorable time together!
Gents, we are sure this will be your favorite part of the fair: Action Sports Arena. Come check out their demolition derbies and motorcycle racings. Cavallo Equestrian Arts will be presenting their Circo Ma'Ceo from July 20th-24th. Followed after that will be Monster Truck Destruction Tour on July 27th-31st. In addition to races, bull-riding events will be performed like Extreme Rodeo and Broncs & Bulls. Similar action-packed events will be taking place every day, so order the tickets now before they are all gone!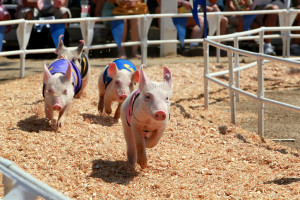 There's No Fair Without Food
A fair is not really a fair without food. The OC Fair food vendors will be offering a variety of delicious food ranging from treats that are deep-fried to mouthwatering barbecue. Don't forget that every Thursday from Noon-4pm you and your gal and pals can get a taste of every food for just $2! Some of these foods will include: BBQ Pork, Bacon Bomb, Hotdog, Boneless Buffalo Wing, pizza, and much more. For more details on the food they are offering, simply download the OC Fair mobile app.
The fair is located at 88 Fair Drive in Costa Mesa, and is closed only on Mondays and Tuesdays. So Gents hurry and plan for a day of excitement and fun at the fair with your favorite girl or a run with the guys. For more information or questions, visit their site online at www.ocfair.com or give them a call at (714) 708-1630.