Lakers Legend Kobe Bryant's NBA Career Comes to a Close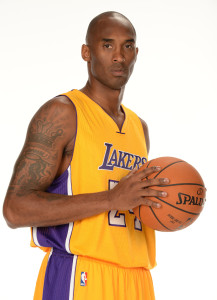 With a history of 25,000 points, 6,000 rebounds, and 6,000 assists in his basketball career, Kobe Bryant tops the chart of NBA players who has achieved this feat. On November 29, 2015, Bryant announced that he would finish off the season before retiring from the Los Angeles Lakers. In a first-person letter addressed: "Dear Basketball…" Bryant shared his journey and passion for the game and his decision to retire, citing that he feels his body is telling him to retire. After the Laker's loss 107-103 to the Indiana Pacers on November 29, Bryant told media that he had made the decision a while ago. Still, this decision is not entirely a surprise because Bryant has said many times prior to his announcement that he considered making the season his last.

The Making of a Star
So just how did this famous basketball player come to be? Kobe Bean Bryant was born on August 23, 1978 in Philadelphia, Pennsylvania. His father Joe "Jellybean" Bryant also held an NBA career, but ended it and moved his family to Italy, playing in the Italian League. Coming from a family who lived for sports, Bryant joined the Lower Merion High School basketball team upon his return to his hometown in 1991. From there, he led his school to state championships four years in a row. His goal was to play for the NBA, and he started his career goals early on by working out with the 76ers. As a student, Bryant excelled in his studies, but picked going straight to the NBA upon high school graduation. He was selected by the Charlotte Hornets with the 13th overall pick of the 1996 NBA draft and then traded to the L.A. Lakers.
During his second season as guard, he was voted a started for the 1998 All-Star Game, officially cementing his title as the youngest All-Star in NBA history. Then, alongside center Shaquille O'Neal, Bryant won three consecutive NBA championships and was voted first team all-NBA between the years 2002-2004. Multiple endorsements with Adidas, Sprite, and other well-noted companies helped to skyrocket his fame in addition to his basketball playing. He made history with the second-highest single-game mark when he scored 81 points against the Toronto Raptors in January 2006. Two years later, Bryant was named Most Valuable Player (MVP), carrying his team to the NBA Finals where they unfortunately lost to the Boston Celtics.

Leaving a Legacy
The next year at the 2009 NBA Finals, the Lakers beat Orlando Magic, winning the championship and the next year, they won the title yet again by defeating the Celtics. He also won gold medals at the 2008 and 2012 U.S. Olympics with other teammates. Bryant tore his Achilles tendon in April of 2013, jeopardizing his career, but still working hard to return back to the beloved game. However, six games into the 2013-2014 season, he fractured his knee and he later tore his rotator cuff in January 2015.
With these injuries, Bryant struggled on the court. Compared to his younger teammates, his body was not physically adept to the game. Because of this, Bryant announced his retirement. Naturally, fans were shocked. Superfans who went to the Sunday game were given a black and gold embossed envelope, with a note announcing his retirement. In an excerpt from the note, Bryant said, "What you've done for me is far greater than anything I've done for you. I knew that each minute of each game I wore purple and gold. I honor it as I play today and for the rest of this season. My love for this city, this team and for each of you will never fade. Thank you for this incredible journey."

Bidding Farewell
Bryant struggled with the season with his shooting career at the worst with 31.5 percent and his injuries limiting him to 41 of the 164 games in the prior two seasons. He is averaging more field goal attempts per game than points, ranking last in the NBA among qualified players.
Many people wonder how this will change the Lakers. First off, Bryant's retirement will create frenzy for the 2015-2016 season as a "Kobe Bryant tour" where his career as a basketball star will be honored by fans worldwide. He will be playing as much as possible since critics argue that the Lakers is his team. Secondly, people believe that Kobe will keep shooting and controlling possession without openness to deferring to younger teammates. Lastly, they speculate that the pressure is off for Bryant with low expectations for the team.
Regardless, there is no denying that Kobe Bryant has created a place for himself amongst the NBA and has contributed to the Los Angeles Lakers' success.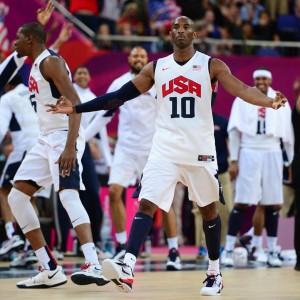 -By Bonnie Wong