Hot Dating Spots in OC to Take Your Valentine
Looking to ask that hot girl out to be your Valentine this year, but don't know where to take her? Or perhaps anxiety has struck, and you are not sure where to take your significant other for Valentine's Day. Erase your fears gentlemen, because you are in luck! Here are the top places to take your girl that will make her want more.
Disneyland
The "Happiest Place on Earth" is about to get a little happier when you take your valentine there. Make her feel like a princess by taking her to the castle, where she can meet with all the Disney princesses. Create joyful memories with your girl as you venture through the past and venture toward the future in Tomorrowland and Fantasyland. Or head to California Adventure to experience the thrills of California Screamin' or the Twilight Zone Tower of Terror. End the day by dining on the Bayou and shopping on Main Street.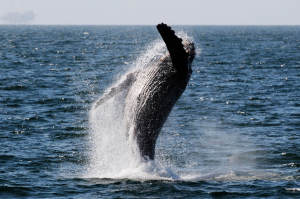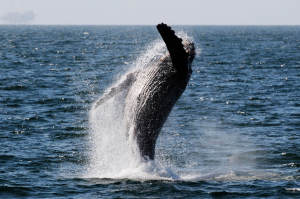 Newport Beach
This is not just any ordinary beach. At Newport Beach, you can take your valentine to go whale watching and during this season, you and your girl can enjoy watching the annual migration of Grey whales. View them from the top observation deck for amazing photo opportunities to create lasting memories. Additionally, jet packing is also offered here. It is safe, fun and easy to learn with your girl and this will definitely create something memorable between the two of you.
Irvine Spectrum Center
This place is one of Southern California's most popular shopping, dining, and entertainment destination. With over 130 stores, you can enjoy a long conversation while casually shopping together. There is also a movie theatre, Dave and Busters, a carousel, and a 108-foot Giant Wheel, so you guys will always have something to do together.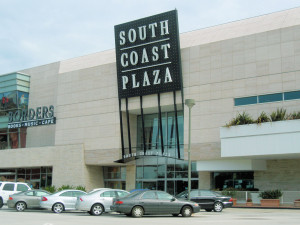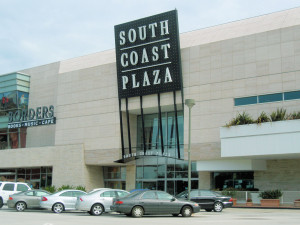 South Coast Plaza
The largest mall in California, South Coast Plaza is a grand venue to take your date to. Its unparalleled collection of over 250 boutiques, department stores, and award-winning restaurants will leave the two of you chatting and shopping for the entire day. The mall was named by Visa International as one of the most famous streets in America to shop, stay, and dine, and even rivals the luxury streets of New York, Milan, and Paris.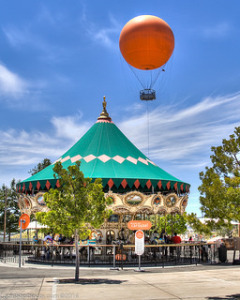 Orange County Great Park
Located in Irvine, the park receives hundreds of thousands of visitors from all over California. Head onto the iconic Great Park Balloon that will take you 400 feet up in the air for a phenomenal panoramic view of all of Orange County. There is also a carousel, a walk able historical timeline, Palm Court Arts Complex, and North Lawn Recreation Area for the two of you to enjoy.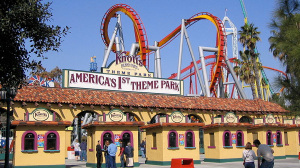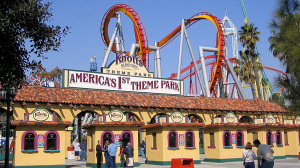 Knott's Berry Farm
While Knott's Berry Farm is not as grand as Disneyland, the amusement park still works as a fine place to take your valentine. In fact, Knott's Berry Farm has more fast and thrilling roller coasters for those who enjoy the speed.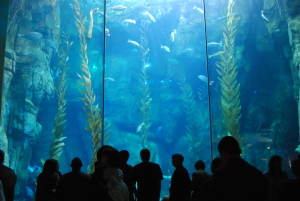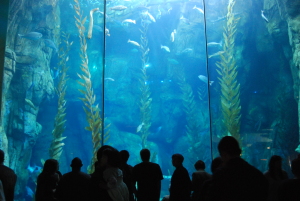 Aquarium of the Pacific
Are you interested in nature and marine life? Regardless, you should go check out the Aquarium of the Pacific anyway. At the aquarium, nature becomes within reach. Touch sharks together with your valentine or feed birds and watch sea otters play. Stroll through the aquarium enjoying a nice conversation while learning about over 12,500 animals.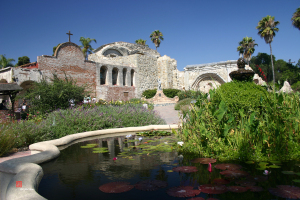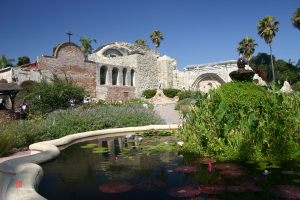 Mission San Juan Capistrano
Visit the birthplace of Orange County with your Valentine at Mission San Juan Capistrano. It is one of the most beautiful missions in the world and is renowned for the return of the swallows. Guided tours are provided daily for newcomers. Many activities are offered, including Native American basket weaving, Koi Fish feeding, panning for gold, and adobe brick making. End your day with a stroll through the museum to learn about the roots of Orange County.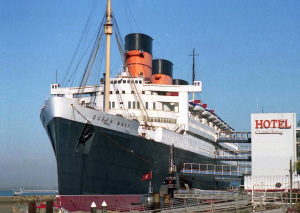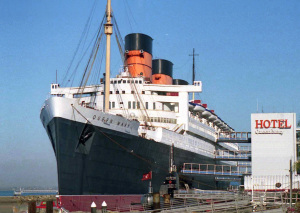 The Queen Mary
All aboard the legendary ship and enjoy the stunning views of the Pacific Ocean and Long Beach skyline. Dine with the spirits at Sir Winston's Restaurant and if you dare, then go on a guided paranormal investigation and explore the haunted areas of the ship!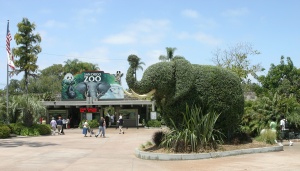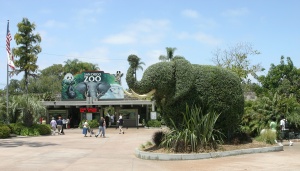 San Diego Zoo
The San Diego Zoo is a perfect destination for animal lovers. With over 4,000 rare and fascinating animals, the two of you will be wandering around the whole day looking at all kinds of animals. Create memories together by discovering the wonders of the wildlife and watching the interactions of animals, as well as exciting shows.
Seaworld
Check out marine life at Seaworld! There are many activities to explore here. Enjoy the wonders of the sea by experiencing the Shamu show, One Ocean, and thrilling water rides such as Journey to Atlantis, Shipwreck Raiders, and Wild Arctic. Watch Clyde and Seamore's sea lion and otter show, and later get up close with polar bears, sharks, beluga whales, and penguins.
– By Brian Chen